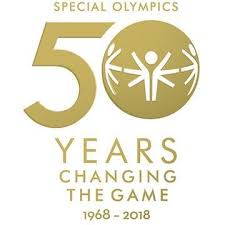 "Congratulations to Touch of Nature Environmental Center at Southern Illinois University – Carbondale, the Dr. William Freeberg Family, and Illinois Supreme Court Justice Anne Burke on your well-deserved recognition for all of your good work to develop programs and help start the Special Olympics in 1968 right here in Illinois!"
–State Rep. Dave Severin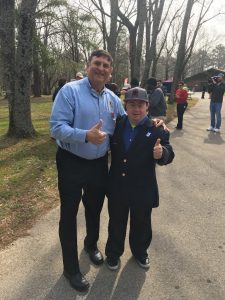 One of the Special Olympic Athletes who led
the opening ceremonies with the
Special Olympics Pledge.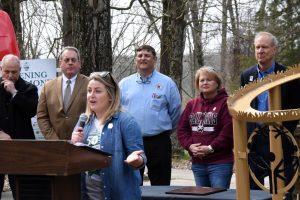 Dr. William Freeberg's granddaughter, Brittany Freeberg,
talks about his life's work here in Southern Illinois and
his impact on Special Olympics.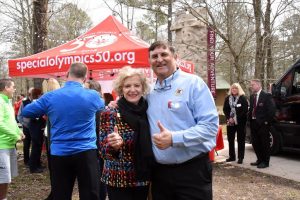 IL Supreme Court Justice Anne M. Burke organized the
first Special Olympics in Chicago in 1968.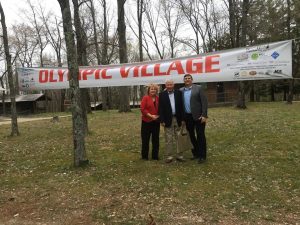 State Rep. Terri Bryant, State Rep. John Cavaletto, and State Rep. Dave Severin at the "Gala in the Woods" to celebrate and raise money for the Special Olympics of Southern Illinois and SIU's Touch of Nature Environmental Center.
Congratulations to my colleague, John Cavaletto, for your part in developing activities and programs for children with special needs at the summer camps. To watch some of the ceremony, click here to see the story by Joe Ragusa at WSIL ABC Channel 3.