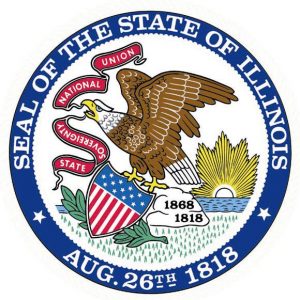 SPRINGFIELD – Illinois House Republican Leader Jim Durkin (R-Western Springs) is outraged that very important pieces of public safety legislation were not advanced out of the House Judiciary-Criminal committee yesterday. With the committee deadline today, these bills will not advance to the House Chamber this legislative session.
"The message from the House Democrats yesterday is clear – partisan politics are more important to them than protecting the most innocent and vulnerable in our state," Durkin said. "Our message to them is that the House Republicans will not stand down and will continue to fight for victims of crime, first responders and all the citizens of Illinois."
Some critical public safety bills that were killed by Democrats in committee yesterday are:
House Bill 5649, introduced by Leader Durkin, would deny bail for offenders who commit battery against a police officer while in police custody.

House Bill 5079, introduced by State Rep. Patti Bellock (R-Hinsdale), increases the penalties for human traffickers.

House Bill 4586, introduced by State Rep. Tony McCombie (R-Savanna), increases a battery charge to aggravated battery if the victim is an employee of the Adult Protective Services Program, the Ombudsman Program or Department of Child and Family Services and the offender knowingly causes great bodily harm, permanent disability or disfigurement of the victim. This bill was the result of the tragic death of DCFS employee Pamela Knight who was murdered while trying to take an abused child into custody.

House Bill 4318, introduced by State Rep. Michael Unes (R-East Peoria), would make it illegal for a sex offender to knowingly reside within one mile of the victim of the sex offense. Currently, the law allows sex offenders to live as close as 500 feet to their victims.
"Our single, greatest duty as legislators is to protect our constituents, and these actions by the House Democrats are appalling, egregious and unacceptable," Durkin said, who previously served as a felony prosecutor at the Cook County State's Attorney Office. "These bills are responsible, thought out, and will have an immediate impact in providing protections for innocent victims of crime."