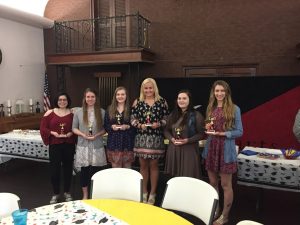 Crab Orchard High School "Top Achievers" for 2017-18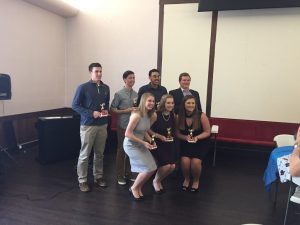 Marion High School "Top Achievers" for 2017-18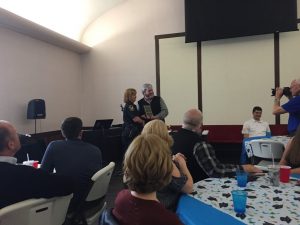 Marion High School graduate and current Marion Chief of Police, Dawn Tondini,
receives the "Alumnus of the Year" Award from Bill Swinford.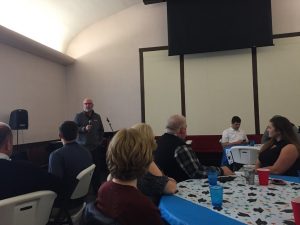 Retired SIU Football Coach Jerry Kill was the guest speaker an talked about setting goals and working hard.
Congratulations to the "Top Achievers" of the graduating seniors from Crab Orchard High School and Marion High School!
The Marion Star (Swinford-Reppert publishers) annually awards the Top 6 graduating seniors from our high schools in Marion and Crab Orchard. Today, there were seven from Marion because of a set of twin sisters who are top achievers. The luncheon ceremony was hosted at the Artstarts House on Van Buren Street, across from the old jail/history museum.
Former Southern Illinois University football coach Jerry Kill was the guest speaker and spoke about setting goals, working hard, listening to parents and teachers, and making good choices in the face of going off to college and being independent.