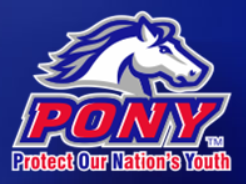 State Representative Dave Severin is proud to support the Colt World Series coming to southern
Illinois in August!
"I encourage everyone to come out and support this international event right in our own backyard," said Rep. Severin. "Many of these young baseball players could end up playing in our professional leagues with teams like the St. Louis Cardinals or Chicago Cubs or White Sox."
The PONY Baseball Colt World Series is coming to Rent One Park in Marion from August 3rd to 8th, 2018, and the first two teams have qualified for the event from the European and Mexican regions.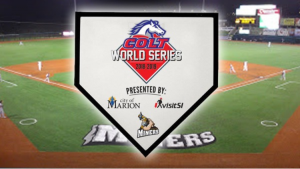 In the European region, Holland A dominated in its semifinal and final games Sunday en route to its second-consecutive PONY European Zone title by an 11-0 final score in the title game against the Czech Republic. Naut Kragt pitched a complete game (five innings) shutout, allowing a hit and four walks, while striking out eight. Tyriq Kemp paced the Netherlands with three hits, while Ruendrick Piternella led the team with three RBI's. Overall, the Dutch offense took advantage of six walks and collected 10 hits on the day.
In the Mexican region, Mazatlán, Sinaloa took home the Colt Mexico Zone title. Liga Muralla will be making its third all-time appearance at the Colt World Series this summer, as well as its first since 2015.
Links to purchase tickets for the 2018 Colt World Series at Rent One Park are below:
Now in its 65th year, the Colt World Series is PONY Baseball's second-longest running World Series event. It is a ten-team tournament consisting of two, five-team double-elimination brackets, as well as ninth and tenth place games. The ten teams will be:
– Four (4) from the continental United States
one each from the West, East, South and North Zones
– Four (4) international teams
one each from the Asia-Pacific, European, Mexican, and Caribbean regions
– One (1) area host team from Southern Illinois
To Be Announced
– One (1) city host team from Marion, Illinois
To Be Announced
The Colt World Series will have a check-in date of August 2nd. There will be four games played on Friday, August 3rd, Saturday, August 4th and Sunday, August 5th. Three games will take place on Monday, August 6th, with two games contested on Tuesday, August 7th, and one to three contests on Wednesday, August 8th. There will also be opening ceremonies, as well as a Champions League game, which is the PONY Baseball League developed for special needs children.