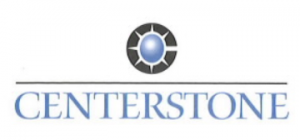 State Representative Dave Severin (R-Benton) announced that Centerstone of Illinois has been awarded a $500,000 grant from the Illinois Department of Human Services/Division of Substance Use Prevention and Recovery. The grant money will be used to create a 'hub & spoke' model Medication Assisted Treatment (MAT) Pilot Program for Williamson, Franklin, Johnson, Saline, Jackson and Union counties in southern Illinois.
"I am glad to see that my efforts to help fight for this grant for our area was successful," said Rep. Dave Severin, a member of the Appropriations-Human Services Committee in the House. "Centerstone will be the hub in Williamson County and then the spokes of this treatment program will be the other counties in our under-served part of the state to help people with opioid use disorders."
The grant will create a team that can support physicians and other prescribers through technical assistance and training, and on-site counseling and other supports as needed. The new location in Williamson County will serve 100 clients during the first grant year and will open before the end of 2018.