Dear Friend,
This week's Severin Says features pictures and news from the 3rd Annual Senior Citizen's Health Fair at The Hub Recreation Complex in Marion, as well as news regarding the shuttered Resort at Rend Lake.
Let's get right to it!
Dave
Senior Citizens Health and Wellness Fair in Marion

More than 60 vendors and 200 Seniors attended the 3rd Annual Senior Citizens Health Fair hosted by State Representative Dave Severin and State Senator Dale Fowler at The Hub in Marion. Thank you to the vendors for coming and providing health screenings, free giveaways, door prizes, and vital information to help Senior citizens live their best, healthiest lives.
State of Illinois Restarts Efforts to Reopen Rend Lake Resort in Ina
I sat for an interview with WSIL TV's Joe Ragusa last Tuesday for an interview regarding the State of Illinois' new effort to reopen Rend Lake Resort. The Resort's reopening is a complex issue with many moving parts. You can get a better idea of where the State stands on this issue and where I stand as well by following the link below.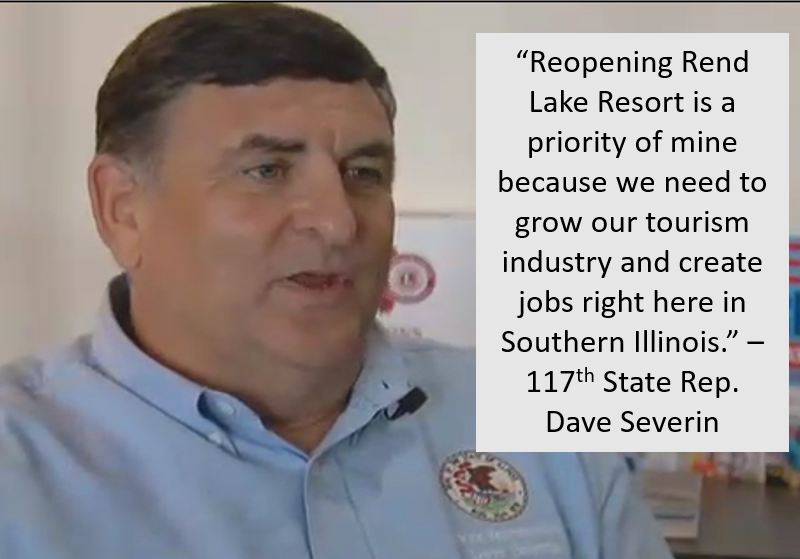 http://www.wsiltv.com/story/40676916/state-renews-effort-to-reopen-rend-lake-resort
Rep. Severin's "Camp Out with a Good Book" Summer Reading Club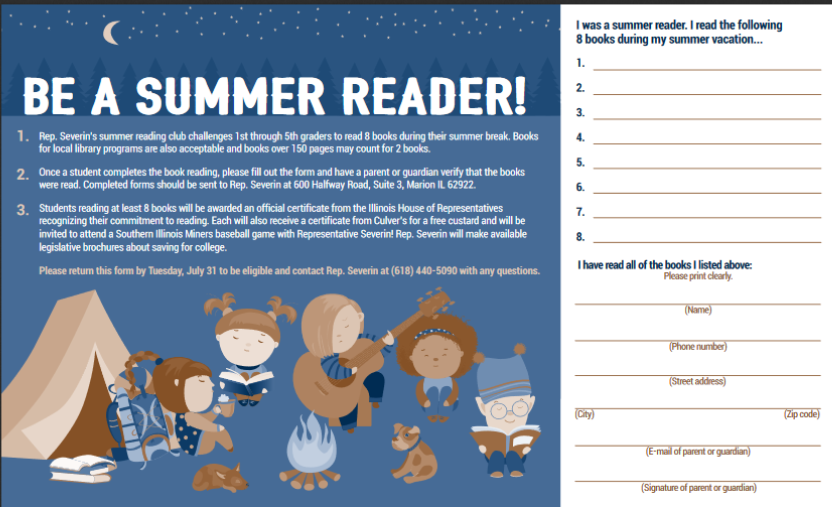 I want to encourage your 1st through 5th grader to keep up with their reading this summer. To that end, I am once again sponsoring my "Camp Out with a Good Book" summer reading program. 1st through 5th graders in the 117th district that read 8 or more books this summer will receive a certificate of congratulations, a free custard from Culver's, and a ticket to attend a Southern Illinois Miners baseball game with Rep. Severin and fellow summer reading club members. For more information call 618-440-5090 or visit RepSeverin.com
Coming soon to Carbondale – Senior Citizen's Health Fair