Marion….The following statement was issued by State Representative Dave Severin following Governor JB Pritzker's signing of a gaming expansion bill that will mean a new Resort at Walker's Bluff and legislation that will make an historic $45 billion investment in road, bridge, and vertical infrastructure maintenance and new projects in Illinois.
"Since taking office, my main focus has been on how we as a State can incentivize private businesses to invest and grow, and provide good paying jobs for the citizens of Southern Illinois.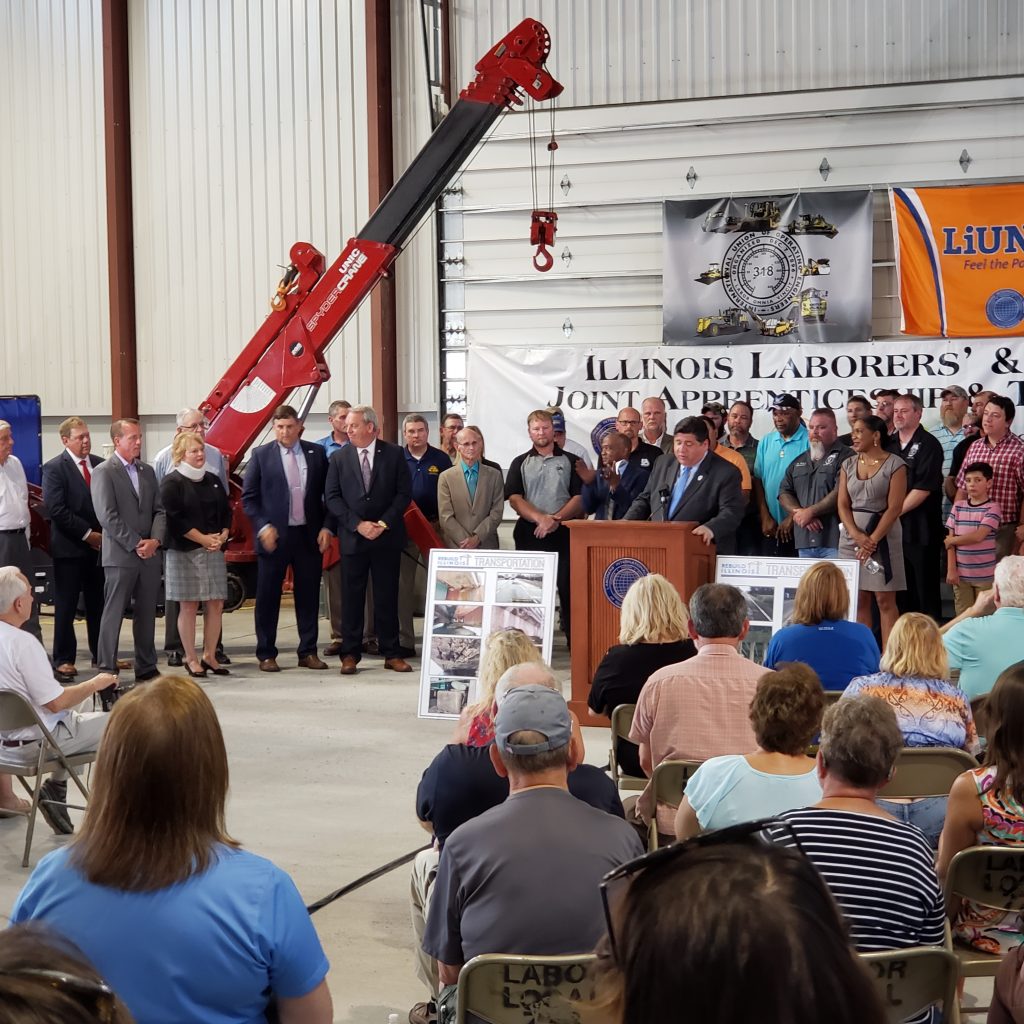 Today, I am proud to say that as a Representative of I-57, of I-64, SIU Carbondale, John A. Logan College, and the 108,000 residents of the 117th district, that in Springfield I cast a deciding vote in favor of jobs and economic growth for the region I love.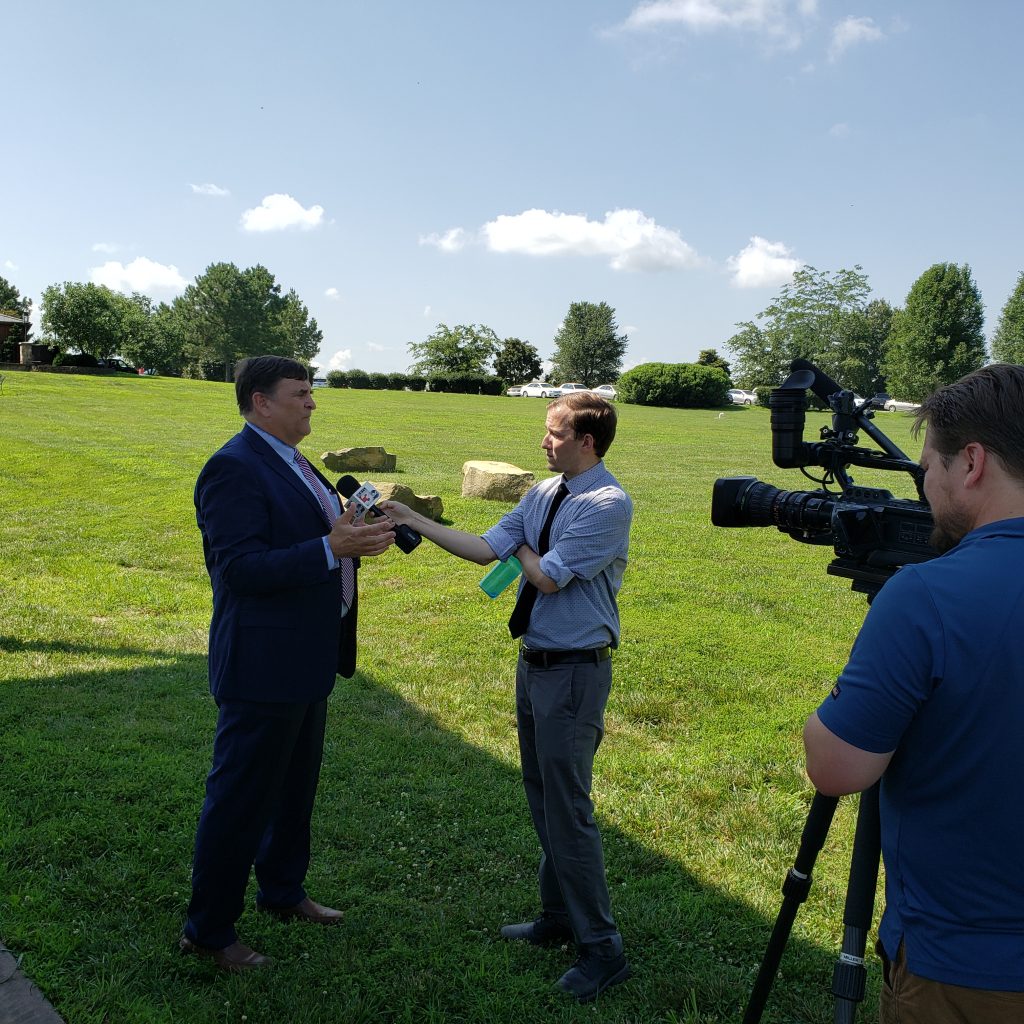 My vote for the infrastructure bill helped secure nearly $1 billion in road construction funding for Southern Illinois highways. Illinois' roads and bridges are in deteriorating condition. In 2016, Illinoisans voted to protect motor fuel tax money in a lockbox, which is dedicated by law to the maintenance and improvement of Illinois' roads and bridges.
A dedicated source for funding the capital construction plan was needed, and Illinois' motor fuel tax had not been increased since 1990. The failure of previous legislatures to make proper investments in capital construction has resulted in an overwhelming need for transportation dollars. A plan of action was needed, and I am proud to have been a part of the solution.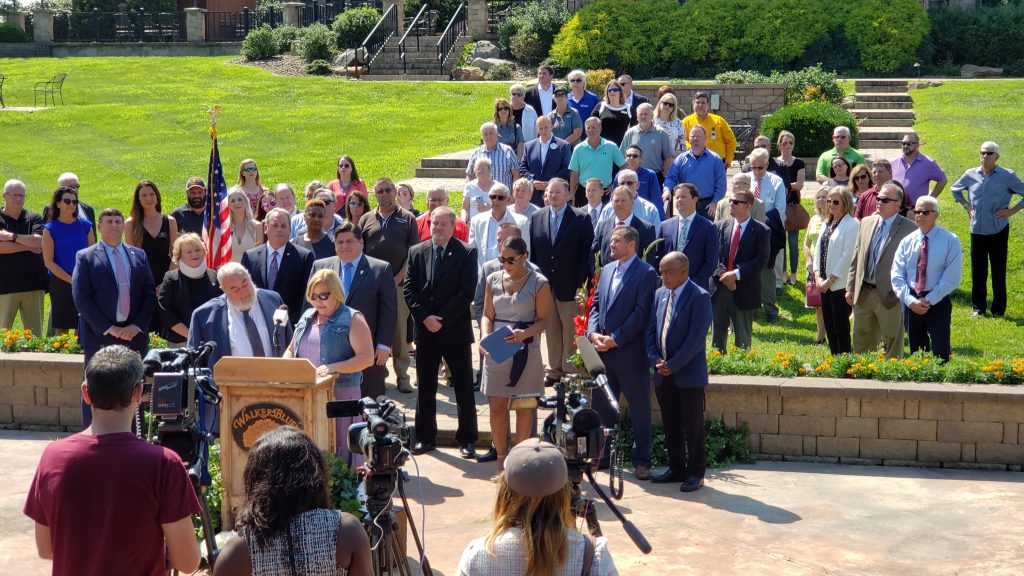 The vertical construction plan provides funding for a new technology center at SIU Carbondale, and invests in infrastructure needs at John A. Logan College.
Finally, I am proud to have also joined in a bipartisan fashion with my colleagues in the House and Senate to craft legislation that allows for today's celebration at Walker's Bluff. I want to congratulate Cynde and David Bunch on their years of hard work to bring a true destination location for in and out of State tourists. The Resort at Walker's Bluff is not just for gaming, but will serve as a concert venue, indoor water park, lodge and conference center, and maintain the fantastic restaurant and winery that is already on the premises. The construction of the Resort is expected to mean up to 1,000 jobs and when completed, an estimated 900 Southern Illinoisans will have the opportunity to work at Walker's Bluff.
When I talk about seizing opportunities to attract people and investment to Southern Illinois, I mean things like investing in roads and bridges, investing in higher education infrastructure, and partnering with trades unions and private industry to create an environment where folks that want to work hard can earn a good living.