Crainville….State Senator Dale Fowler (R-Harrisburg) and State Representative Dave Severin (R-Benton) joined local elected officials and a large crowd of veterans, freedom riders, and local residents for the unveiling of signage dedicating the former "Wolf Creek Overpass" on Route 13 in Crainville as "Veterans Memorial Overpass".
Sen. Fowler and Rep. Severin teamed up with local residents of Crainville, and Crainville Mayor Ron Mitchell to pass legislation in the 100th General Assembly to designate the overpass on Route 13 just past the newly monikered Veterans Memorial Airport.
Senator Fowler showed his appreciation to the village of Crainville and Mayor Ron Mitchell for their hard work, dedication, and commitment to finishing the process.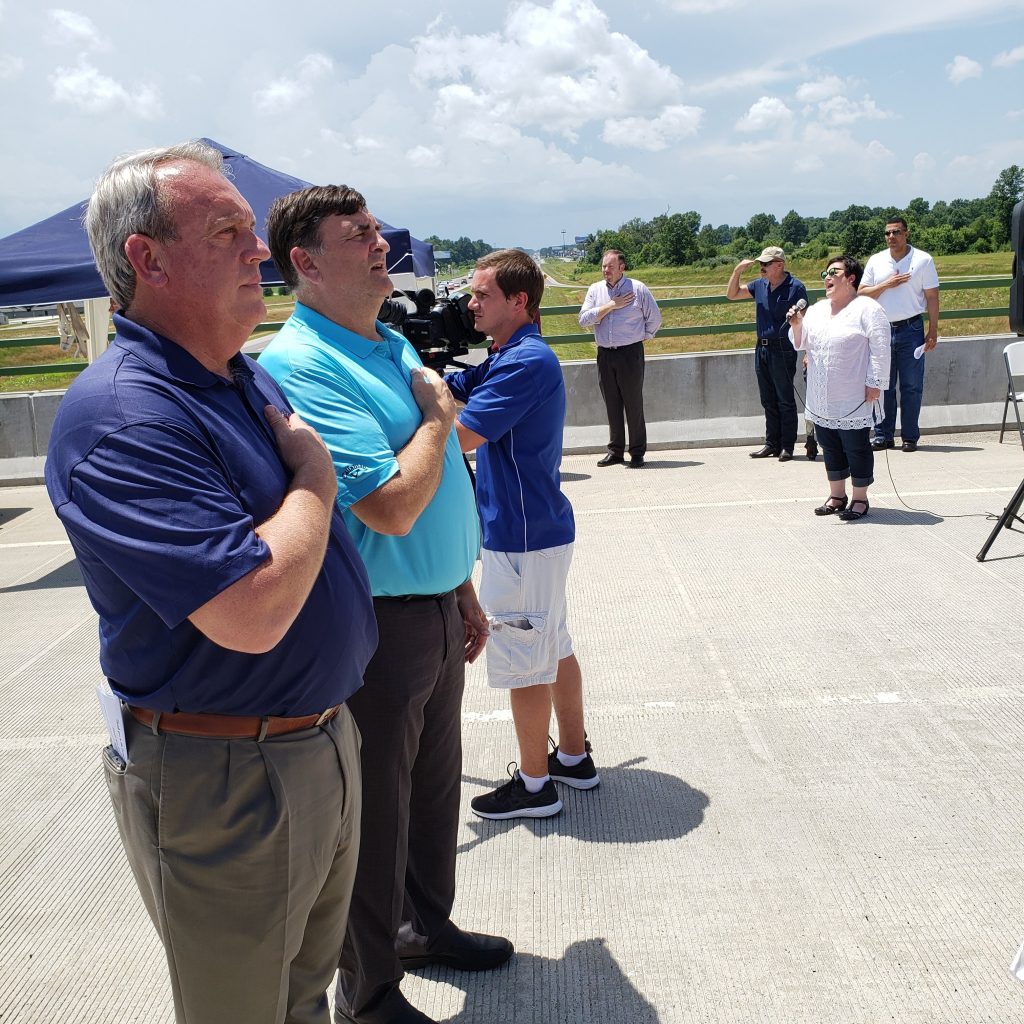 "This was truly a team effort," Fowler said. "On this July 4th week of celebration, we honor our veterans with the placing of these placards. The large crowd gathered on Veterans Memorial Overpass today is another sign of the support that Southern Illinois has for its veterans. We work hard to fund Honor Flights for our veterans, to name sites in their honor, and I am proud to have played a part in getting this done through the legislative process. Thank you to Mayor Mitchell and the members of the Williamson County Board that are here, and thank you to our veterans on this Independence Week in America."
"It is an honor to stand on ground that we are designating and naming in honor of the men and women that have worn the colors of our country," said 117th District State Representative Dave Severin. "It is highly appropriate that we honor our Veterans on this 4th of July week and every day of the year. The signs on this overpass in memory and honor of veterans past and present will serve as a reminder to thousands of commuters every day on Route 13 that make the drive from Marion to Carbondale and in between that Southern Illinois appreciates and honors our veterans and our military. "