Dear Friend,

I filled last week's calendar to the brim with events throughout the 117th district and beyond. I appreciate being out in the district, hearing directly from constituents and celebrating all that Southern Illinois has to offer. We are truly blessed to live in a thriving area surrounded by community-minded friends and neighbors. Here's what I've been up to!
Welcome my New Legislative Assistant Lorrie Snider!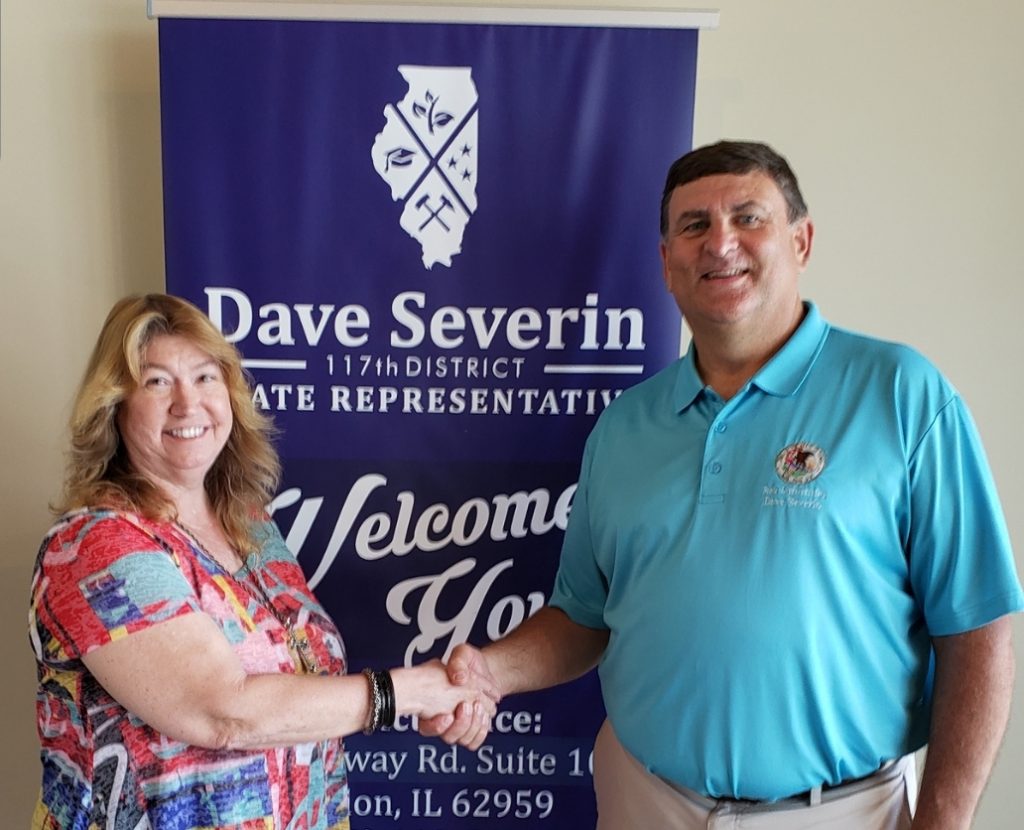 Last week, I was pleased to welcome my new Legislative Assistant Lorrie Snider. If you have an issue that my office can assist with, Lorrie will be there to help! You can reach us Monday through Friday from 8:30 to 4:30 at 618-440-5090 and you can always leave me a message at http://www.ilhousegop.org/contactseverin
Summer Reading Program DEADLINE is Wednesday July 31
Your elementary student still has time to read 8 books to join my "Camp Out with a Good Book" Summer Reading Club. Summer reading club members will be sweetly rewarded this year with an official certificate from the Illinois House of Representatives, and will be treated to a ticket to a Southern Illinois Miners baseball game and a Culver's custard. The deadline to return summer reading club forms this year is Wednesday July 31.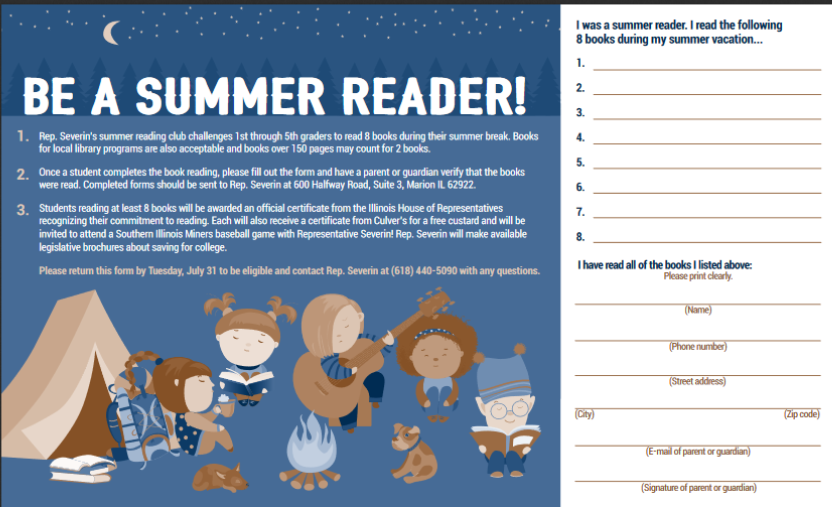 Veterans Memorial Airport Expansion Meeting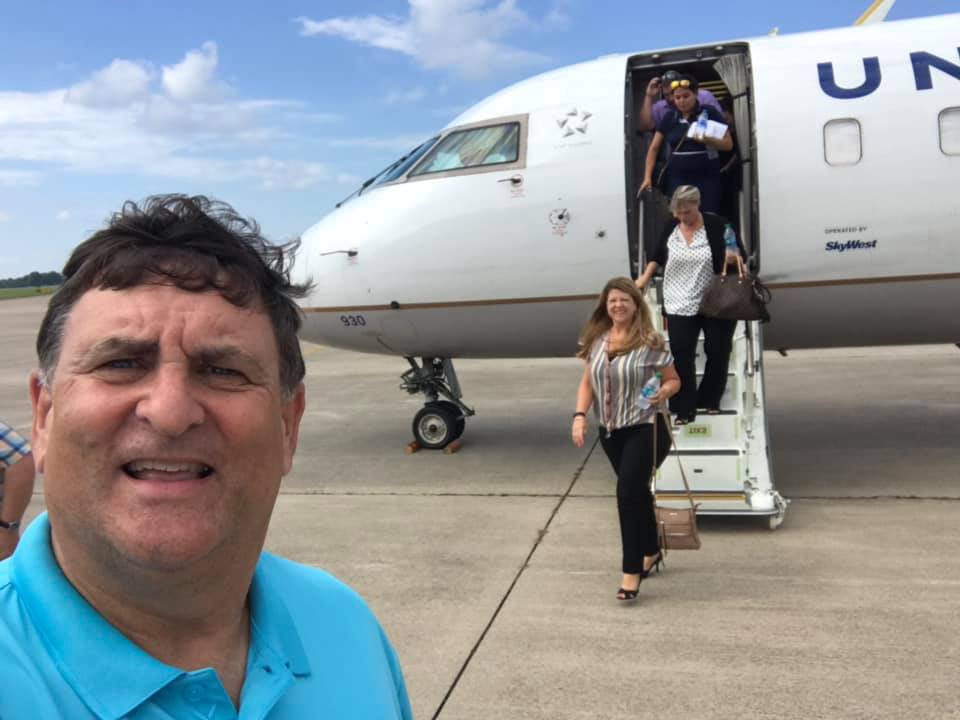 If you were checking out the news in Southern Illinois last week you might have seen a story about a possible expansion of service at the Veterans Memorial Airport. Airport officials are in talks with SkyWest airlines to study the possibility of providing a 50 passenger air service to St. Louis, Chicago, or Nashville, TN. Needless to say, the possibility of connecting Southern Illinoisans to one of these cities would have positive economic benefits. There is a process that must be followed to receive US Department of Transportation funding that would be necessary for any expansion. As the move is being studied, Veterans Memorial Airport is offering patrons a choice on which of the three cities they would prefer through an online survey. VOTING ENDS TODAY! You can vote on your choice by visiting:
http://www.veteransairport.com/survey_proposals_june2019.php
Quick Takes – Traveling the 117th District and Beyond
As I mentioned above, last week was a whirlwind packed with events throughout the 117th district and beyond in Southern Illinois. Here's a quick look at some photos and explanations about some awesome events and lots of fun and fellowship with the good people of Southern Illinois!
Rep. Severin and Cardinals legend
Gary Gaetti at the groundbreaking ceremony in Centralia

Ground breaking crew at the future site of the Gary Gaetti Sports Academy!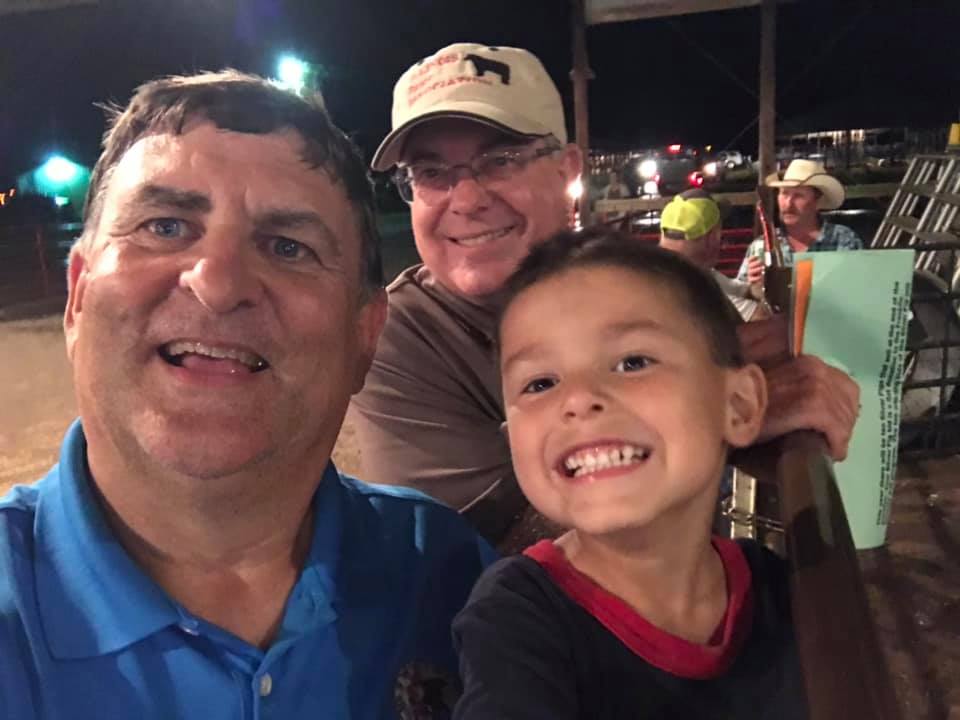 Franklin County 4H Auction – Rep. Severin and his bidding partner!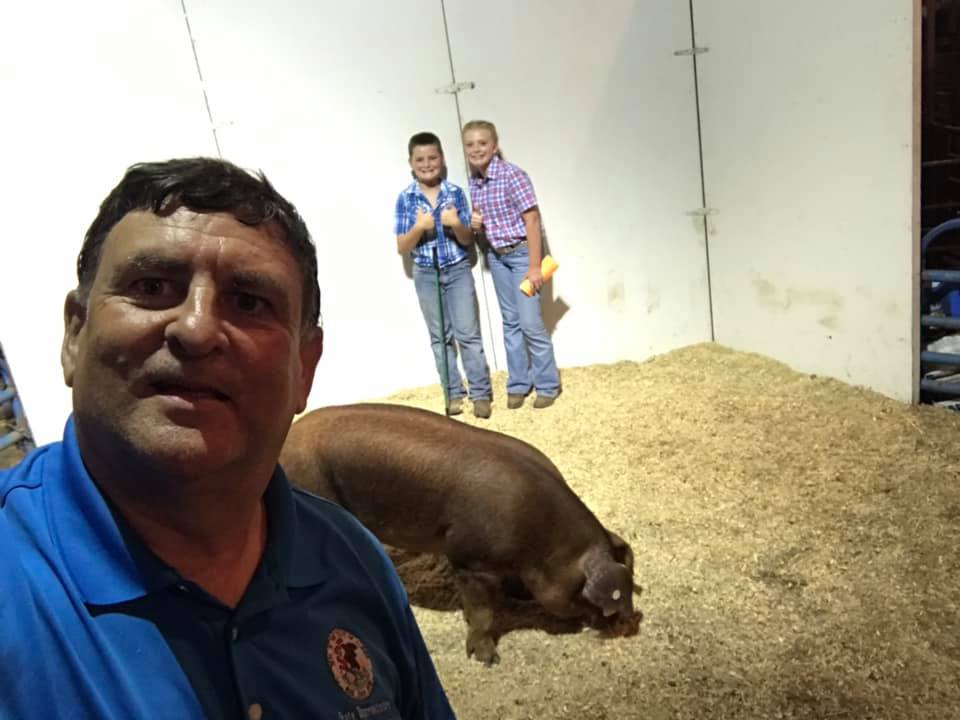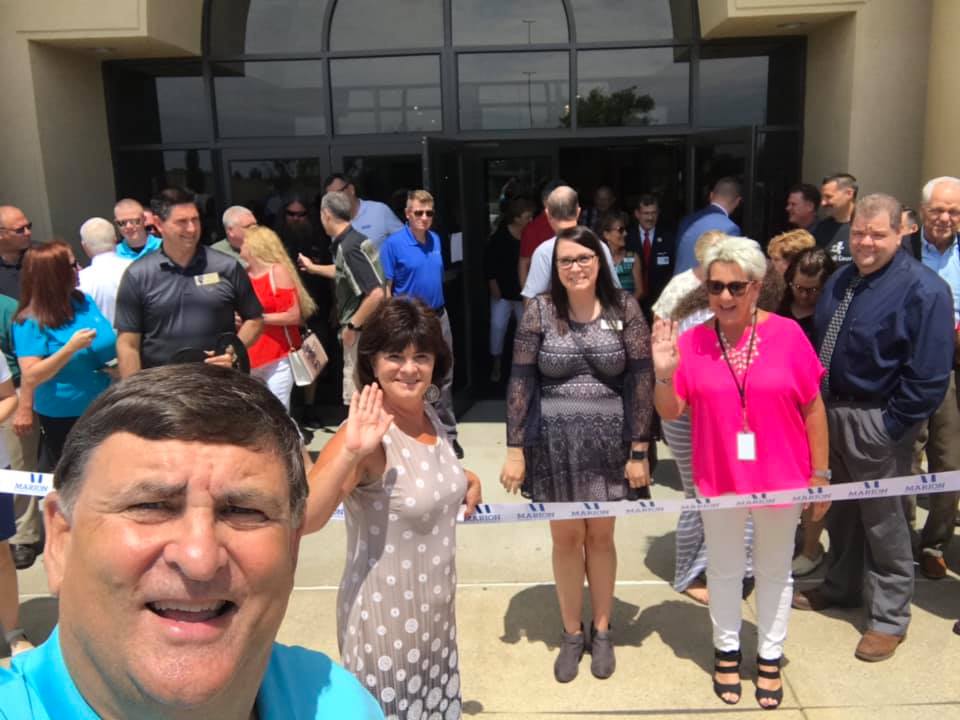 Egyptian Electric Co-Op Annual Meeting

The cooks!
Stay Connected!
My office in Marion is open Monday through Friday from 8:30 a.m. to 4:30 p.m. You can call any time at 618-440-5090 or email me at Severin@ILHouseGOP.org.