Dear Friend,

I am proud to serve as a member of the Illinois House Committees on Higher Education and Higher Education Appropriations. My district is home or adjacent to a large number of community colleges, and of course, Southern Illinois University Carbondale.

As many Illinois families may remember, the Monetary Award Program (MAP grants) were negatively impacted by the State's two-plus year budget impasse.
Illinois' student loan and MAP programs are relied upon by low to middle-income students that wish to continue their education beyond high school at a state university. This year, after tough negotiations, I am proud to report that I voted for a balanced FY 2020 budget that fully funds the MAP grant program and a capital plan that invests record dollars in higher education, including $280 million for Southern Illinois University Carbondale. I am proud to report that Illinois is once again making serious investments in our higher education system.

This week Pro-Publica Illinois published a report detailing a disturbing practice. The news outlet's investigation uncovered 48 separate instances of possible fraud and abuse of Illinois' student loan and financial aid programs, in suburban Lake County alone in the last 18 months.
Here's the scam: Affluent families are fraudulently giving up guardianship of their college bound children, transferring guardianship of their child to a friend or relative, presumably of lesser means, and then the college bound student applies for financial aid using their own financial backgrounds.
Most 18-year-olds that I know do not have much money or much of a credit history. The result has been that students that could otherwise afford to pay to go to college or to procure private loans to fund their education, are receiving financial aid money, grants, and/or low cost loans that their family would not otherwise qualify for.

Higher tuition costs, competitive out-of-state universities located miles from our borders, and the uncertainty of sufficient and continued support for the State of Illinois' public universities has caused a frightening exodus of graduating high school students to other states. We are working to fix our problems, but this kind of unscrupulous financial aid fraud only works to kick the proverbial legs out from under the stool.

Low interest loans and MAP grants are supposed to give lower income students a better chance at receiving a post-secondary education. The money is not there for rich families to use at the expense of low income families,
We must work diligently to investigate this fraud, eliminate the abuse of our financial aid system. A Higher Education Committee meeting has been scheduled to look into this matter on August 8th in Chicago. I will continue to keep you up to date!

Marion….State Rep. Dave Severin (R-Benton) will host an Open House for constituents of the 117th district at his district office in Marion on Tuesday, August 13th from 10:00 AM to 2:00 PM.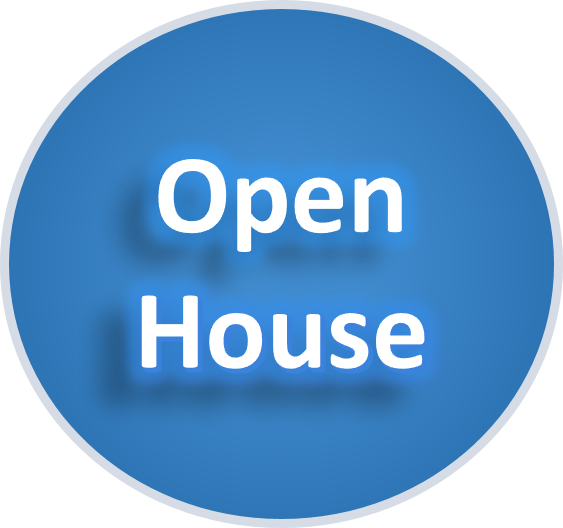 The public is invited to attend to meet Representative Severin and his new legislative assistant, Lorrie Snider. Rep. Severin and his staff will be on hand to assist constituents with any legislative issue. Light refreshments will be served.
Marion….State Rep. Dave Severin (R-Benton) has been appointed to serve as a member of the Illinois State Sponsored Health Clinic Task force. The Task Force was created by HJR 16, passed through the General Assembly during the spring 2019 legislative Session.

Severin says the Task Force will focus on helping the State of Illinois save money on the cost of State employee group health insurance and health care services for State of Illinois employees.
"The State Sponsored Health Clinic Task force will study the possibility of implementing a State of Illinois sponsored health clinic for state employees, dependents, and retirees," Severin said. "The ultimate purpose is to study the best way to provide State of Illinois employees with quality health care services while working to find annual savings to the State's overall group insurance costs. State employee health insurance is a major cost-driver in the State budget and this is a common sense thing that private and public institutions are studying and implementing to help save on the rising cost of health care."

The Task force is expected to convene several times throughout the coming year and will issue a report of its findings to the General Assembly upon completion of its work.
IMA President Visits Southern Illinois to Highlight Business Reforms
Mark Denzler, President and CEO of the Illinois Manufacturer's Association, was in Carbondale at International Polymer Group last week to promote several key business reforms secured by House Republicans at the end of the 2019 spring Session. Mr. Denzler traveled throughout our region to highlight how small and large businesses alike will benefit from changes to Illinois' business climate.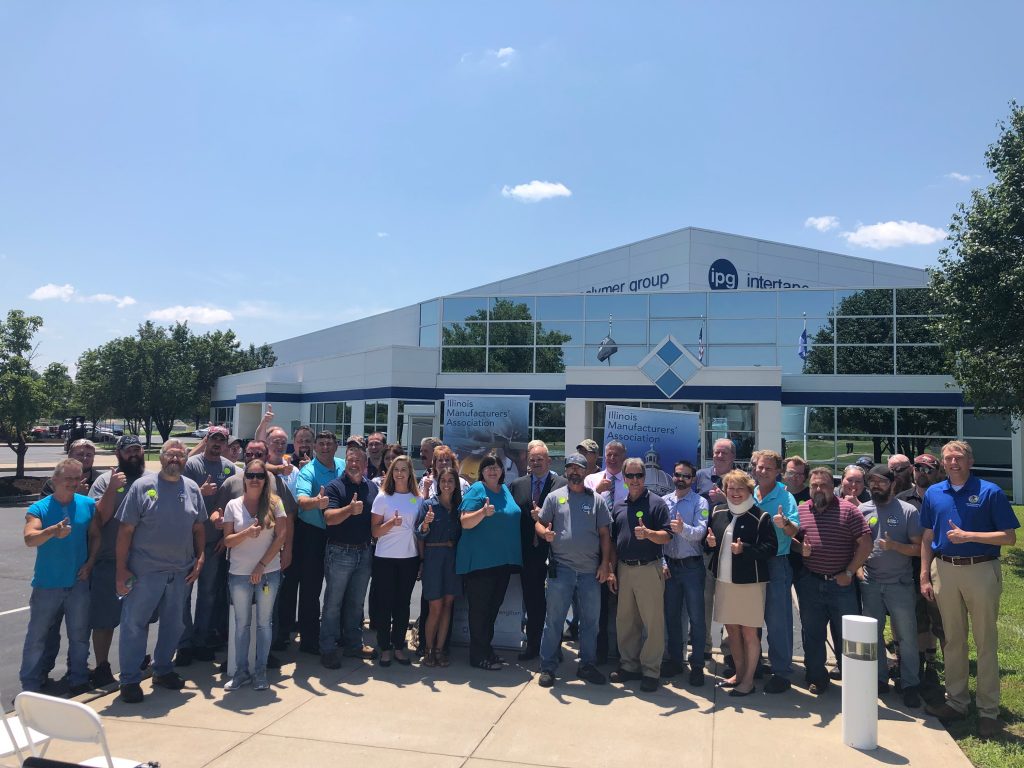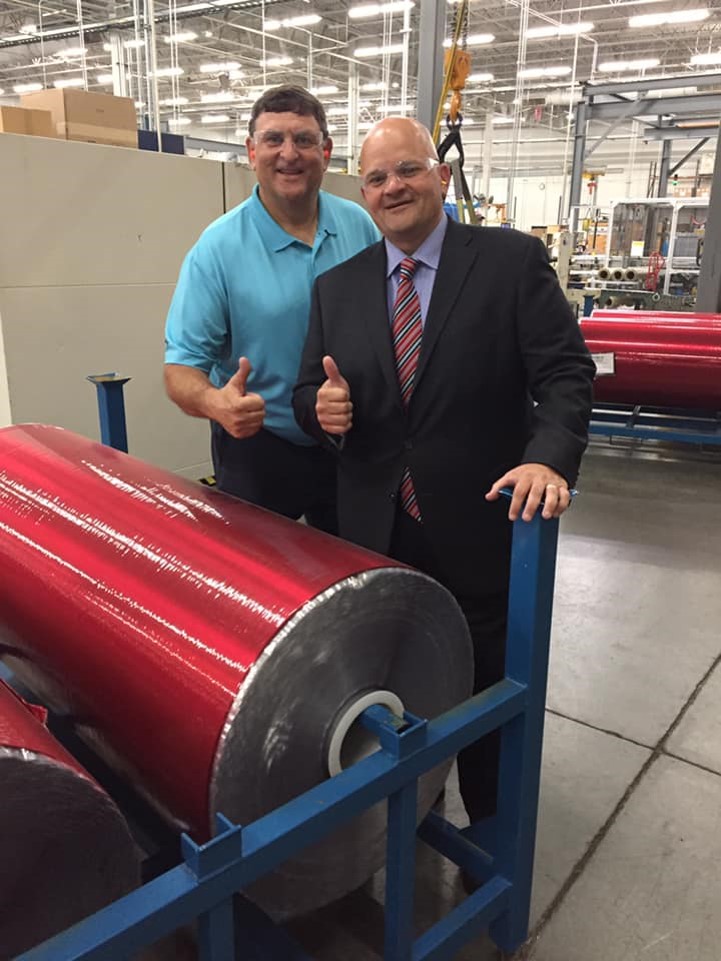 In the waning hours of the 2019 spring Session, House Republican
leaders and rank-and-file Republican lawmakers demanded the inclusion of key economic reforms. I voted to support SB 689, legislation that contains the language of these badly needed job creation reforms.
Key Business Reforms in SB 689 include:
Creation of the Blue Collar Jobs Act – which will attract large-scale construction projects.
Creation of a Data Center Tax Incentive – which will enhance the state's ability to locate data centers in Illinois by providing tax incentives.
Reinstatement of the Manufacturer's Purchase Credit to encourage further investments in manufacturing in Illinois.
Elimination of the antiquated Illinois Franchise Tax.
Elimination of cap on the Retailer's Discount.
Tabling of Senate Bill 1407 – a bill that aimed to impose wage and regulatory requirements on refineries, ethanol plants, and chemical facilities.
Out and About in the 117th District
It was my privilege to present official House certificates to the friendly folks participating in the 72nd annual BENTON Country Club Gold Cup social event. Hugh Frailey was recognized for playing in his 50th Gold Cup, and The Benton Country Club was recognized for their 100th year of providing quality links to Franklin County and surrounding Southern Illinois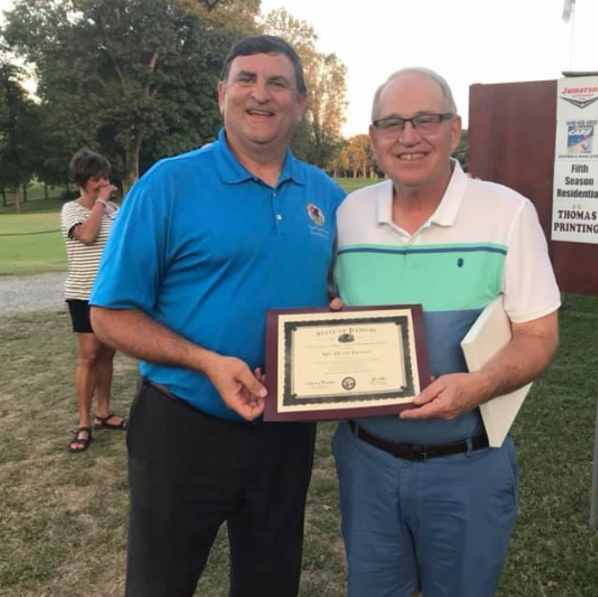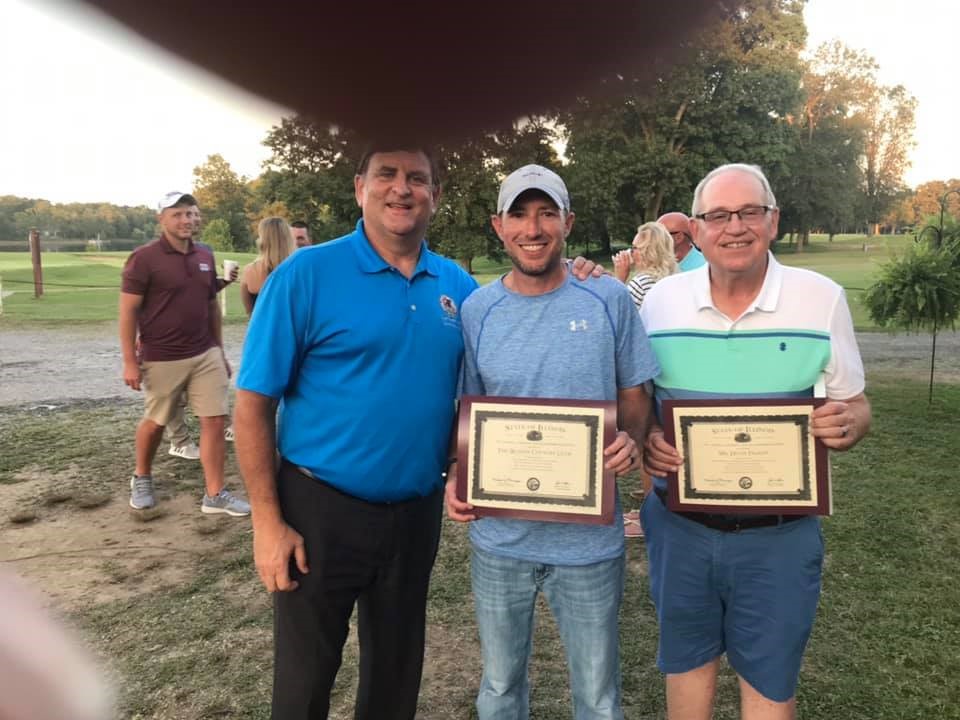 Stay Connected!
My office in Marion is open Monday through Friday from 8:30 a.m. to 4:30 p.m. You can call any time at 618-440-5090 or email me at Severin@ILHouseGOP.org.