Marion…. State Rep. Dave Severin (R-Benton) is reminding constituents that October is National Domestic Violence Awareness Month. The month-long information and awareness campaign is a movement first began in 1981 by the National Coalition Against Domestic Violence.
"October is the month we use to distribute critical information for people that are experiencing domestic violence, how to prevent it, how to break the cycle, and where to turn for help," Severin said. "I want the people of the 117th district and all of Southern Illinois to be aware that there are domestic violence services available 24-hours a day, 7 days a week, 365 days a year available through the State of Illinois and key partners right here in our region."
The State of Illinois currently operates a domestic violence hotline through the Illinois Department of Human Services. The hotline is toll free, confidential, and multi-lingual and open 24 hours a day. The State of Illinois domestic violence hotline number is 877-863-6338.
The State of Illinois also collaborates with domestic violence agencies to provide key services that include counseling, legal advocacy, children's services, temporary food and housing, domestic violence education, emergency medical care, transportation, employment assistance, and childcare.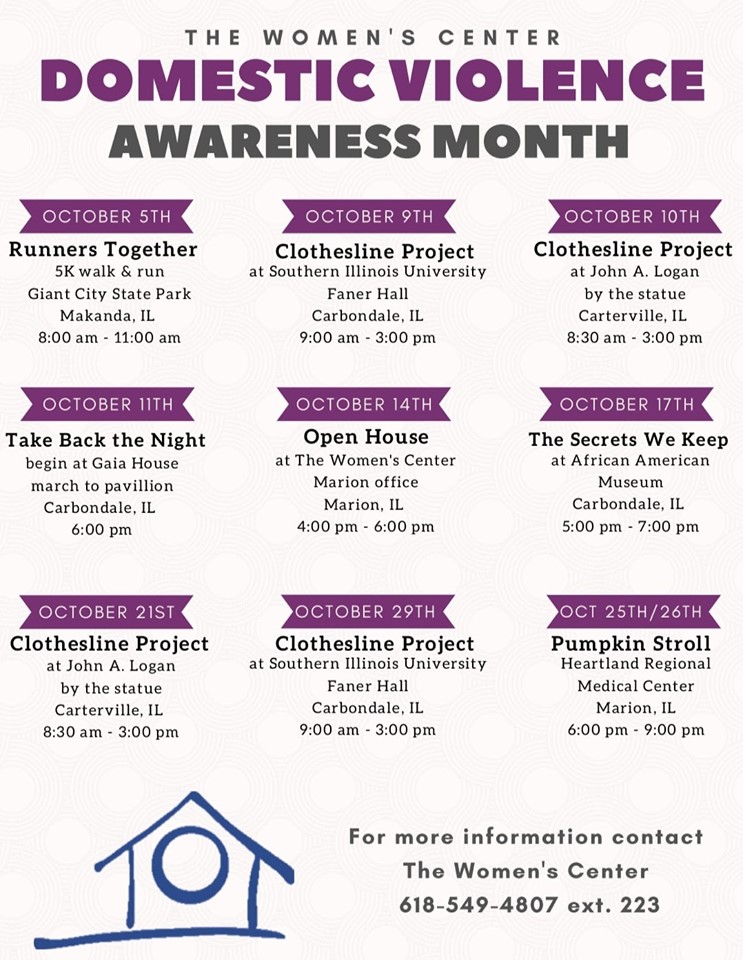 "The services offered through the Department of Human Services and its local partners are free and private, and available regardless of race, ethnicity, gender, religion, income, disability, or sexual orientation," Severin said. "I am urging that if you or someone you know is dealing with domestic violence or abuse, please know that help is available and take action by calling the domestic violence hotline or the Southern Illinois Women's Center."
The Southern Illinois Women's Center provides crisis services for victims of domestic violence and their children. There are three locations serving Southern Illinois: Carbondale, Harrisburg, and Marion.

The Southern Illinois Women's Center also operates a 24-hour hotline that can be reached at 1-800-334-2094.
####