Marion….State Representative Dave Severin (R-Benton) was joined by three officials from the Illinois Department of Children and Family Services on Friday for a special presentation.
In October, Severin announced the launch of "Backpacks for Buddies", a donation drive seeking new backpacks filled with overnight care items to be given to children placed in emergency foster care. Rep. Severin calls the 45 backpacks donated on Friday a 'first installment'.
"II want to thank the good people of Southern Illinois for their charitable hearts and for serving young children in need," Severin said. "I count today's donation of 45 backpacks as a first installment, because I know more are coming. I've been contacted by churches, car dealerships, individual friends and concerned members of the community that just want to help. So, far its been awesome, but we're really just getting started."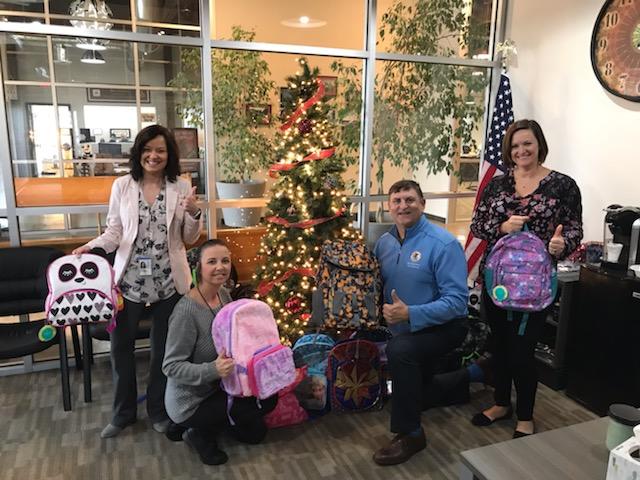 Severin was joined at his Marion office for the presentation by area DCFS officials Stephanie Grigsby, Holly Mulvany, and Janelle Pulcher.
If you or someone you know would like to donate to Backpacks for Buddies check out the Backpacks for Buddies webpage at RepSeverin.com/backpacksforbuddies call Rep. Severin's office in Marion at 618-440-5090.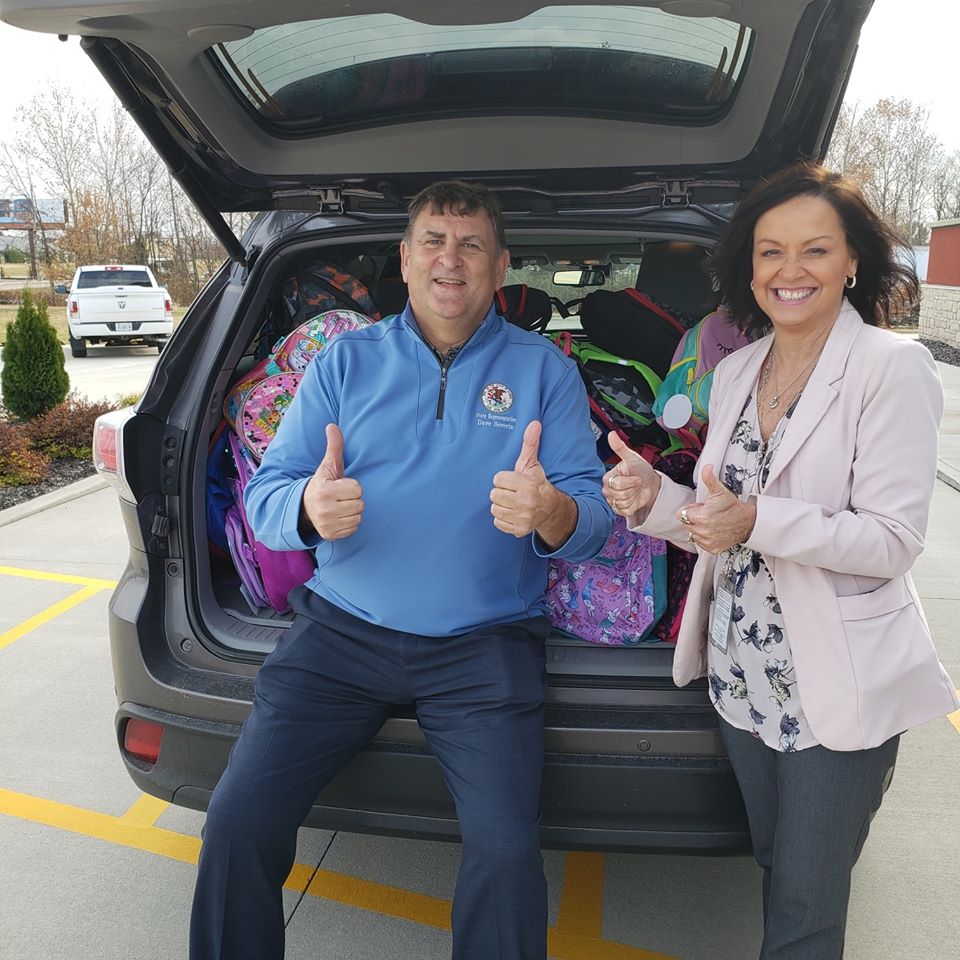 ####