Dear Friend,
The United States of America was attacked by Japan on December 7, 1941. 78 years ago today, the world was changed forever. More than 2400 were killed in the surprise attack, and more than 1100 were injured.
Following the attack on Pearl Harbor, the United States declared war on Japan and entered into World War II. The American war effort required the United States to build a nationwide war machine, fight in multiple theatres, and defeat the totalitarian forces of Hitler, Hirohito and Mussolini.
Our Greatest Generation is sadly passing on in great numbers. More than 300 World War II veterans pass away every single day in America. A grateful nation thanks the Greatest Generation for its heroism, remembers your sacrifice, and honors your service.
Rep. Severin Reminds Local Governments to Apply for PARC Grants
Marion….State Representative Dave Severin (R-Benton) is reminding local government units interested in applying for Parks and Recreation Facility Construction Grants that the filing deadline began Tuesday, December 3, 2019 and ends Tuesday, January 21, 2020.
"Tuesday Dec. 3 began the application filing period for local governments to seek PARC grant funding through the Illinois Department of Natural Resources," Severin said. "I want to urge eligible entities to take advantage of the grant application filing period that begins today. PARC grant funding can help take the burden off of local taxpayers and assist local government units trying to manage the cost of buying land and building new parks and recreation facilities."
According to the Illinois Department of Natural Resources, units of local government that are authorized by Illinois law to expend public funds for the acquisition and development of land for public indoor/outdoor park, recreation or conservation purposes are eligible to apply for funding assistance. School districts are not eligible for PARC grant funds.

To find out more about applying for PARC grants available through the Illinois Department of Natural Resources, local government officials may visit https://www.dnr.illinois.gov/grants/Pages/PARC-Grant.aspx
Franklin County Farm Bureau Celebrates 100 Year Anniversary
I was privileged to present a recognition certificate for 100 years of service to the farm family community in Franklin County at the 100th meeting of the Franklin County Farm Bureau this week.
Congratulations and THANK YOU to all the farm bureaus of Southern Illinois for what you do to serve our farming community.
Wanda Schneider 40 Years of Service to US Bank in Benton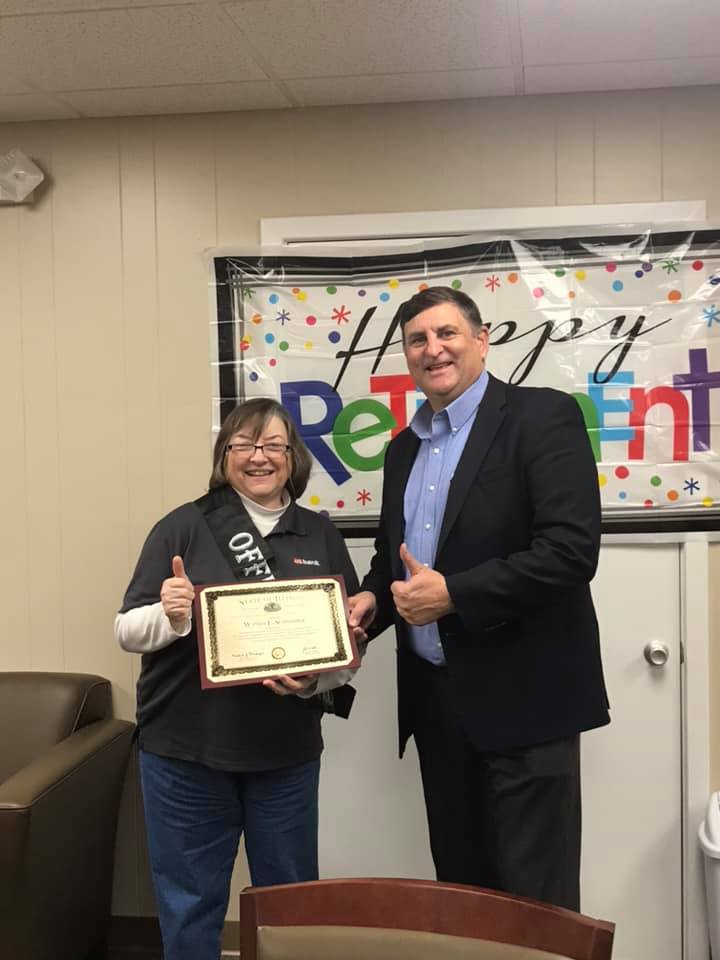 I was privileged to present a retirement certificate at US Bank in Benton to honor Wanda Schneider for her 40 years of service in banking – what a sweet kind lady! Congratulations!
Principal for a Day at West Frankfort High School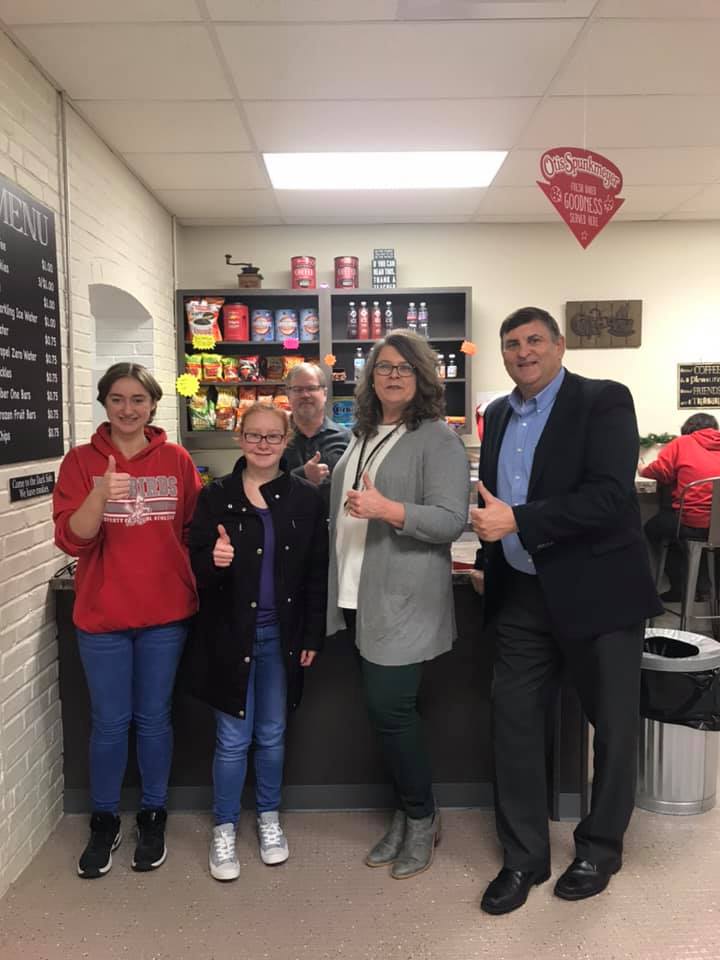 It was an honor to serve as honorary Principal Wednesday at West Frankfort High school with Mrs. Sullivan. It was great to get go talk with students in several classes and get a first hand look at the reinstated art program – talk with government- history classes and get a taste from the school student run commissary. Thank you for having me!
Welcoming New SIU President Daniel Mahony!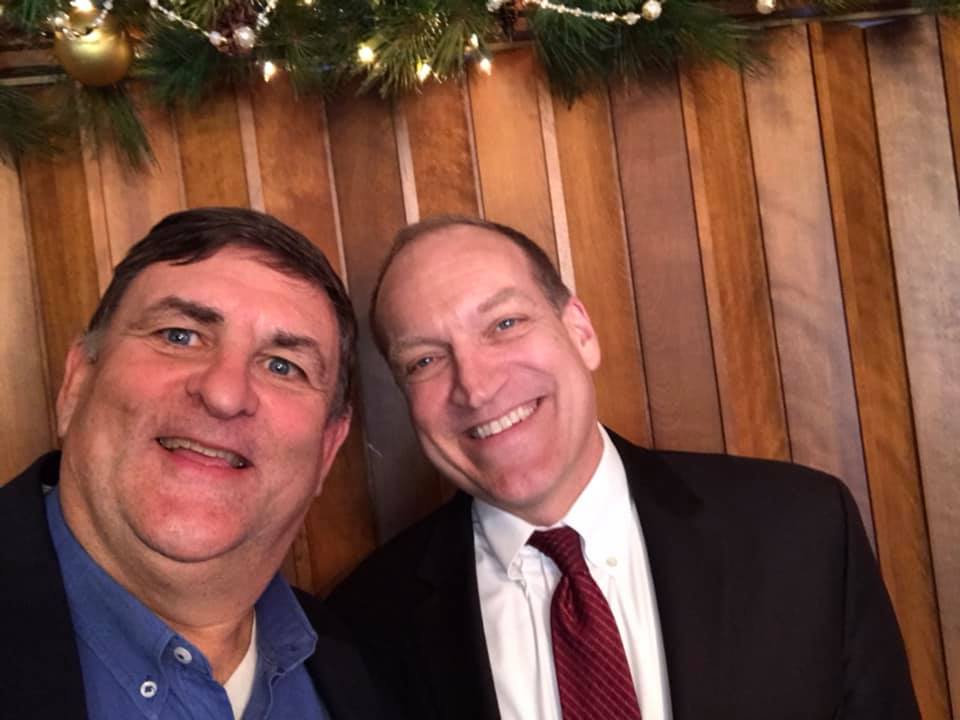 Great to join my fellow State Reps and Senators for a meet and greet with the new Southern Illinois University President Daniel Mahony. We had a great discussion. The future is bright for SIU!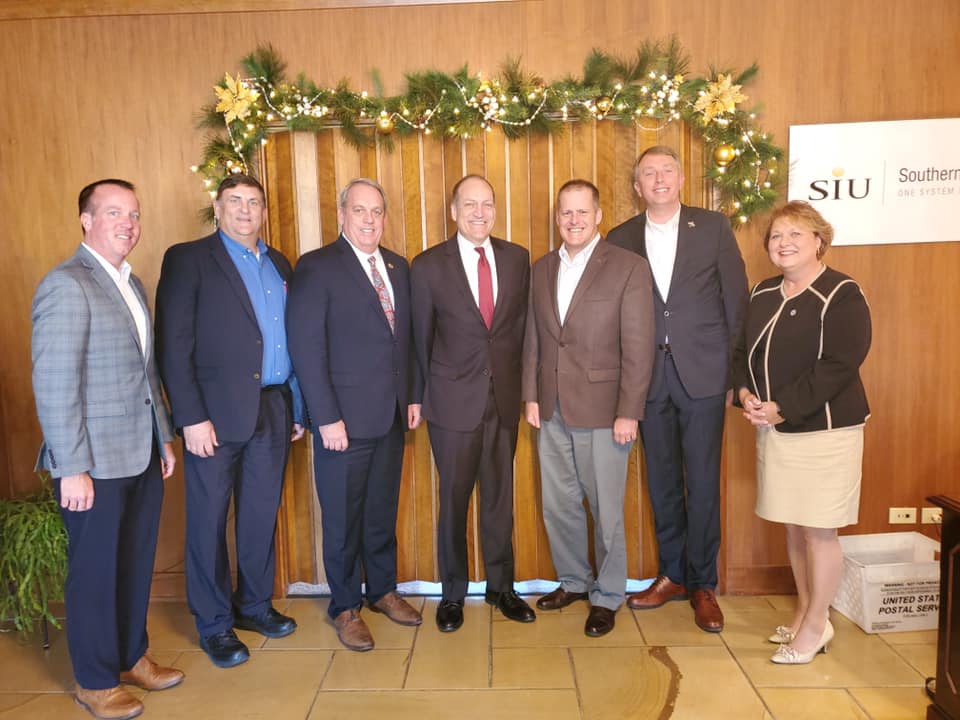 A Special Retirement Certificate Presentation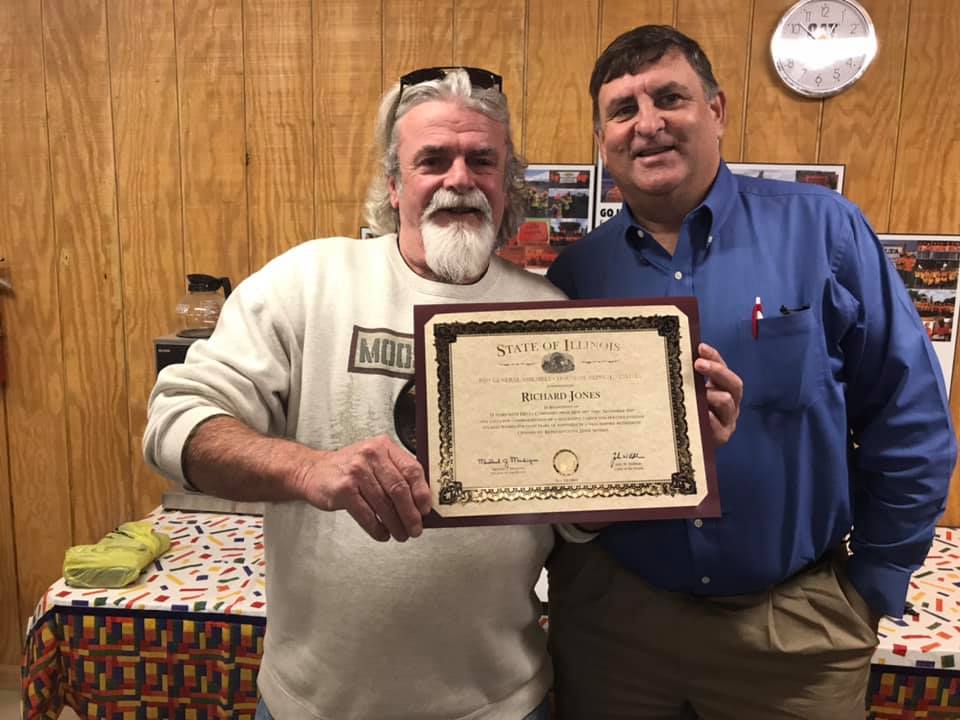 I met Richard Jones while he was driving a dump truck at the Delta Quarry a few weeks ago and found out he was retiring after 30 years. He is respected by his peers and has been a loyal, dependable staff member of a great team. Thanks for letting me join you for lunch and cake. Best wishes Richard!
Recognizing Illinois State Scholars from the 117th District
The Illinois Student Assistance Commission announced their 2020-21 Illinois State Scholars. More than 17,577 high school students from over 726 schools were recognized for outstanding academic achievement.  Students from high schools in Franklin, Williamson, and Hamilton Counties made this year's list. You can view the entire list here: https://www.isac.org/students/before-college/college-career-planning/state-scholar/?fbclid=IwAR1aTmRnNgKUFj0yx8MsdfkmXA8AbOHyUNMH6BGsFJGFEyhH72BVVmaKmBM
IDNR Releases New Hunting Rules and Regulations for 2019-2020
What do you do when your constituents call and inquire about there not being any hunting and trapping annual rule and guide books in my district? You make a call to Springfield and the kind staff at IDNR mail you a box of them to distribute to local businesses. Great to see friends at Marion Walmart, Rural King, and Gander Outdoors!
Stay Connected!
My office in Marion is open Monday through Friday from 8:30 a.m. – 4:30 p.m. You can reach me any time by calling 618-440-5090 or contact me via my website at www.ilhousegop.org/contactseverin or by emailing Severin@ILHouseGOP.org
Get the Illinois House Republicans Week in Review emailed directly to your inbox! Sign up today to get a first-hand look at the continuing legislative and fiscal challenges facing policymakers in Springfield.