Marion…. State Rep. Dave Severin (R-Benton) welcomed volunteers from the Marion Elks Lodge to his district office in Marion today to accept a major donation to Severin's Backpacks for Buddies donation drive.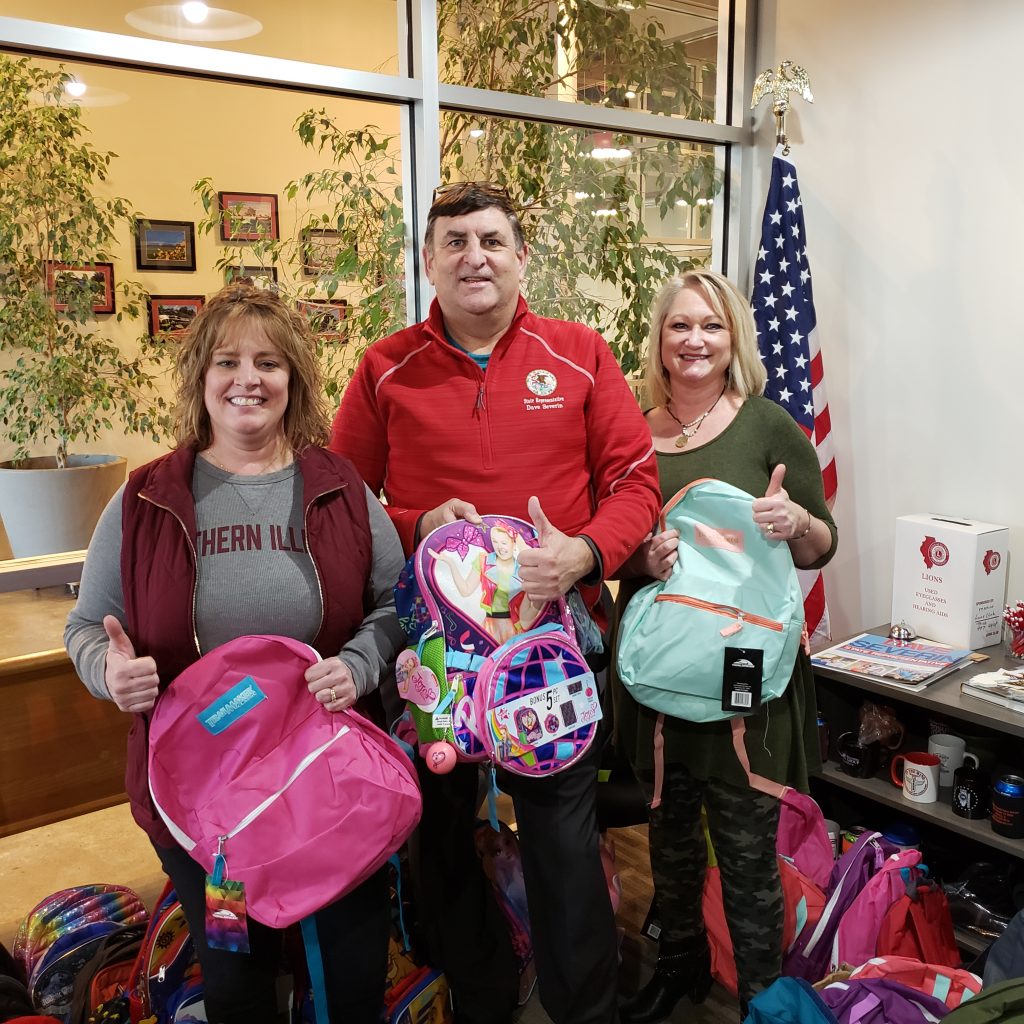 "I want to thank Michelle Hamilton, members of the Marion Elks Lodge and their Kozy Kids program for donating 100 bags filled with toiletries, personal care items, and coloring books for my office's Backpacks for Buddies drive," Severin said. "We made our first installment to DCFS of about 50 bags at the end of 2019. We've received donations from churches, businesses, and individuals and the response has been terrific. There is a real need for this, and places like the Marion Elks are helping meet that need. I thank them and all the volunteers and donors from the bottom of my heart."
Representative Severin started the backpacks drive in October following a meeting with DCFS officials where he was informed that children placed in emergency foster care are often made to carry their personal belongings in black trash bags when they are removed from their home and placed into emergency foster care.
"My goal is to give children in emergency foster care situations something they can call their own, and provide them with some comfort and care items to assist in their transition to a more permanent housing situation," Severin said.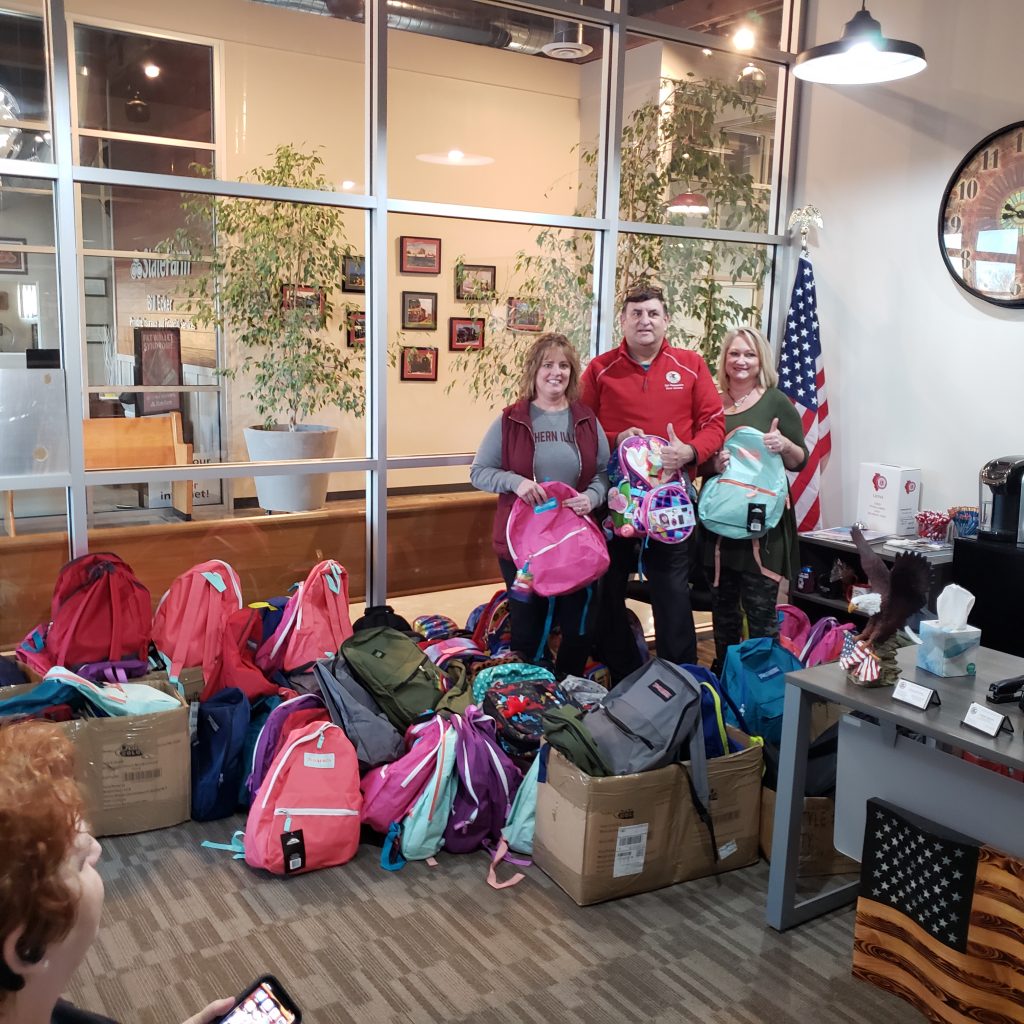 To learn more about the Backpacks for Buddies drive, please visit RepSeverin.com/backpacksforbuddies
####