SPRINGFIELD…State Rep. Dave Severin (R-Benton) is speaking out following Governor JB Pritzker's 2nd Annual State of the State address to a joint Session of the Illinois legislature on Wednesday. Severin says despite the Governor's rhetoric on the issue of public corruption, the real proof that Democrats are serious about cleaning up state government will be what Speaker Madigan does in the 2020 spring legislative Session.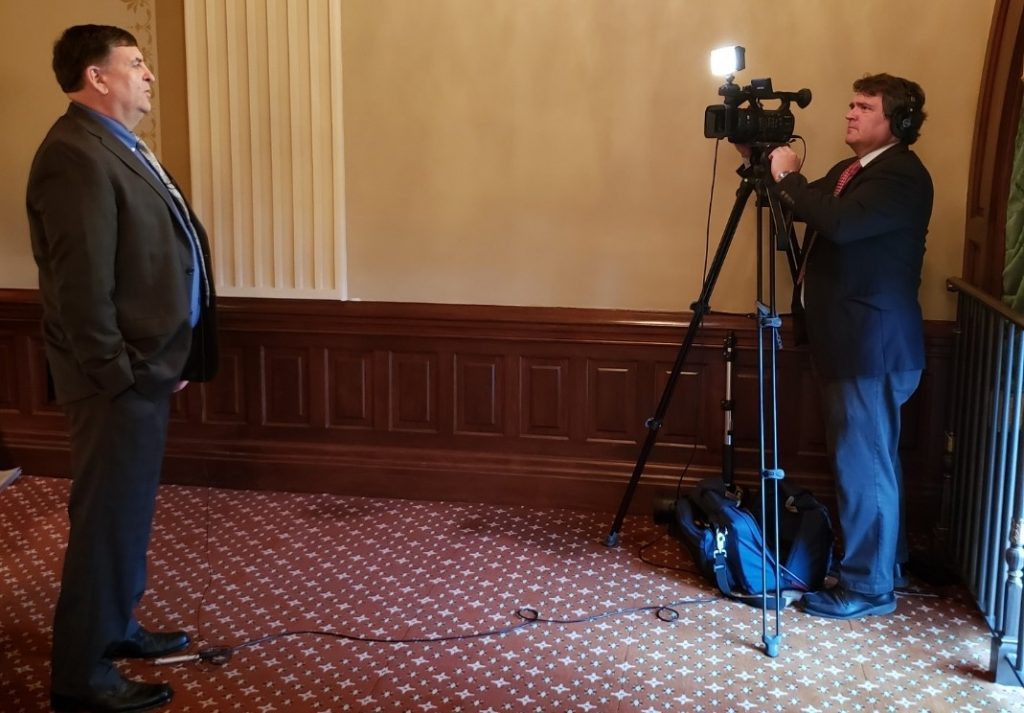 "Governors give speeches, Speaker Madigan controls the process," Severin said. "I was encouraged to hear the Governor signal support for badly-need ethics reforms, some of which I am sponsoring. But, we all know there's only one person that can either make something happen or stand in the way, and that is Speaker Madigan. Are the Democrats serious about cleaning up State government and ending corruption? The proof will come when bills actually make it to the floor for votes."

Severin says despite being encouraged by the Governor's support for ethics reforms, he was disappointed that there was no mention of reforming the legislative map-making process in the speech.
"Reforming the way we draw legislative maps is an essential part of cleaning up government and ending corruption," Severin said. "One of the more corrupt things that happens in Springfield is that the party in power gets to draw their own legislative boundaries every 10 years. That means powerful politicians choose the people that they get to represent rather than the other way around. The Governor as a political candidate was in favor of a Fair Map process. I urge him to come on board with House Republicans and press the Speaker and the new Senate President to push for the passage of SJRCA 4 or HJRCA 15, the legislative vehicles that would return power to the people of Illinois, where it rightly belongs."
####