Dear Friend,
It was another light week in Springfield, with a scheduled Session day on Thursday being canceled for the 2nd week in a row. That did not stop me from staying busy. Let's take a look at what I was up to this week!
A Day in the Life – Episode 2
Ever curious about what a "day in the life" looks like when I am in Springfield? Our awesome staff followed me around on the first day of the 2020 Session to find out. From a prayer meeting to Session to an economic development meeting and more, every day can be as busy as you make it in Springfield! Enjoy the video!
State gun owners' advocacy groups sue State Police over FOID card backlog.
The number one issue that I deal with in my office is delays experienced by my constituents in regard to receiving their renewed Firearm Owner's Identification Card (FOID). On Feb. 3, a lawsuit was filed against the Illinois State Police by the Illinois State Rifle Association (ISRA) and the Second Amendment Foundation.
Many gun owners have noticed that the State Police is getting slower and slower at responding to Illinois applications to get and renew a Firearm Owners' Identification (FOID) Card, a required document when purchasing a gun from a registered gun dealer.  The FOID Card law has been in place for more than 30 years.  It is a "gun control" law unique to Illinois; no other state recognizes the Illinois FOID Card for purposes of gun ownership, and most U.S. states do not require gun owners to maintain identification cards at all. 
The ISRA/Second Amendment Foundation lawsuit alleges that there are currently massive problems with the routine application process, the routine FOID card renewal process, and the processes of FOID card enforcement and reinstatement.  In recent years, the State of Illinois has "swept" $29.5 million from the dedicated State funds that were supposed to support FOID card issuance and enforcement, and has taken the money to be spent on other things.  This has meant that the back office that examines applications, issues the cards, and reissues the cards to persons who have won reinstatement has been starved of necessary funds.  "It should not take years for someone to get a FOID application approved," the ISRA said.
####
Ethics Reform Remains Top Issue
My friends and colleagues State Reps. Grant Wehrli and Patrick Windhorst were featured in this week's edition of "Have all Voted who Wish" podcast to discuss the urgent need for ethics reform.  As the spring legislative session gets underway in Springfield, House Republicans are focused on ending corruption in state government. 
Assistant House Republican Leader Grant Wehrli and State Representative Patrick Windhorst talk about the need to end the culture of corruption and unethical practices that have been plaguing Illinois.
Op-Ed: Rep. Severin Calls for Less Talk, More Action. Says Illinois Must Target Corruption, End Gerrymandering
Shortly after Governor JB Pritzker delivered his 2020 State of the State address, I was feverishly looking through my notes and the actual text of the speech to ready myself for media interviews to give my reaction. I am a believer in speaking positively about our State because this is my home and I am trying hard to improve it. How we get there is sure to remain the driving force behind the debate in Springfield for generations to come.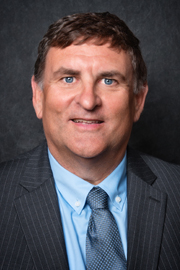 The Governor's rhetoric on the issue of public corruption was probably the highlight of his speech, and the one part of the address that contained detailed requests for legislative action. The Governor mentioned three important reforms that I am actually already sponsoring.
The governor expressed support for a ban on legislators serving as lobbyists, passing a revolving door law that would require a cooling-off period before legislators could become lobbyists, and the need to strengthen the process of legislators disclosing conflicts of interest and enhancing punishments for breaching them. It is a significant moment in our State's history that a Democrat Governor would lecture a Democrat-controlled Illinois General Assembly to clean up its act and stamp out corruption.
I was disappointed that there was no mention of reforming the legislative map-making process. As a political candidate, JB Pritzker was in favor of creating an independent commission to foster a Fair Map process. He even promised he would VETO any new legislative map that is not fairly drawn.
Reforming the way we draw legislative maps is an essential part of cleaning up government and ending corruption in this State. One of the more corrupt things that happens in Springfield is that the party in power gets to draw their own legislative boundaries every 10 years. That allows powerful politicians to choose the people that they get to represent rather than the other way around. In interviews following the speech, the Governor reiterated that he plans to veto any unfair map. His rhetoric is encouraging, but the Governor missed a great opportunity to highlight this critical issue in his speech.

I want to encourage the Governor and all House Democrats to join with House Republicans and pressure the Speaker and the new Senate President to bring either SJRCA 4 or HJRCA 15 up for a vote. These are the only two legislative vehicles pending in Springfield that could amend the Illinois Constitution to allow an independent commission to draw the next round of legislative maps and return power to the people of Illinois, where it rightly belongs.

I have only been 117th district State Representative since 2017, a little more than three years now. In that relatively short amount of time, I have learned many valuable lessons. Here is one: Governors give speeches, Speaker Madigan controls the process. Are Speaker Madigan and his House Democrat caucus serious about cleaning up State government and ending corruption? Can we count on the Governor to press the Speaker and rank-and-file lawmakers from both sides of the aisle in the House and Senate to get on board with the Fair Maps movement?
The proof will be whether these badly needed reforms actually make it to the floor for votes. The people of the State of Illinois deserve immediate movement in the right direction on these issues. The spring 2020 legislative Session is underway. The time is now to turn rhetoric into results.
####
Traveling the 117th District!
I had the honor of presenting a birthday certificate to Mrs. Dickie Oyler this week with her friends at The Buzz in Benton .It was a surprise, as I overheard she was celebrating a milestone birthday this week. So I went into certificate mode and had it made while in Springfield this week.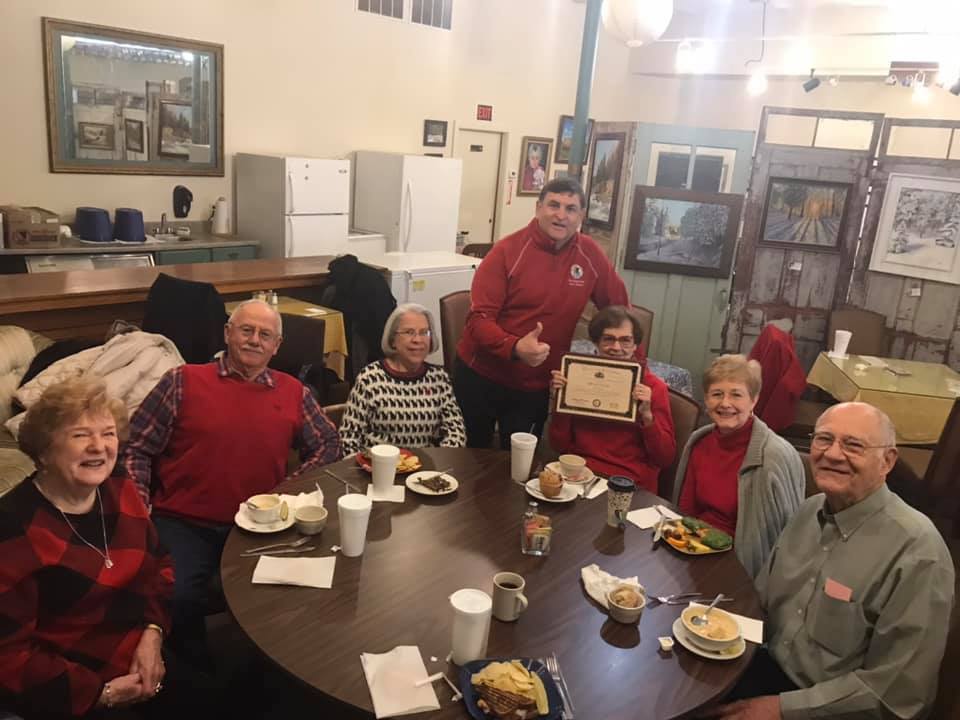 Thanks for allowing me to be a small part of your special day!
Williamson County Retired Teachers Host Annual Breakfast
It was good to be with Senator Fowler this week at the Annual Winter Williamson County retired teachers association breakfast.
Great turnout, great food as always 👍, great questions and participation.
We discussed current education legislation, updates on the 2020 legislative session, tourism and job opportunities in Southern Illinois.
Visitor to the Capitol from the 117th District
It's always great to have a visitor to the Capitol from the 117th district!
So after session on Tuesday and in between the veterans committee mtg., I took a little time out for a personal tour of the Capitol and Stratton bldg.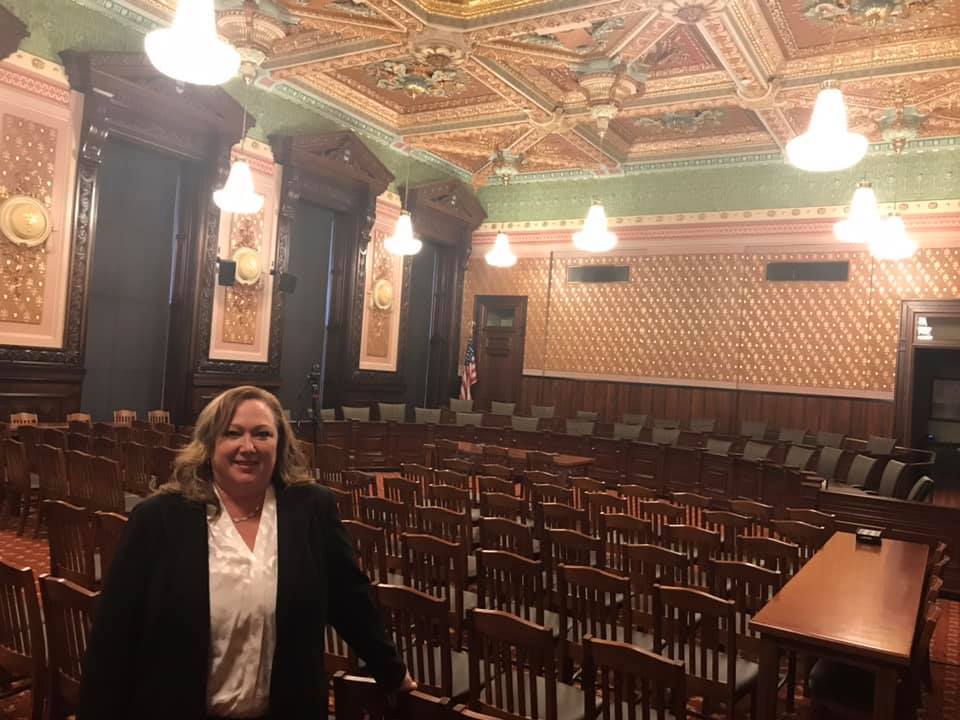 Anyone is welcome to come and visit the Capitol, sit in the gallery and watch session live and take a personal tour of the beautiful bldg!
Monday – Sesser Day
I began this week in Sesser to present a $250.00 check from proceeds from fundraising we do in the bipartisan Illinois Legislators Sportsman Caucus, to the 20X Trap Shooting Team from Sesser High School.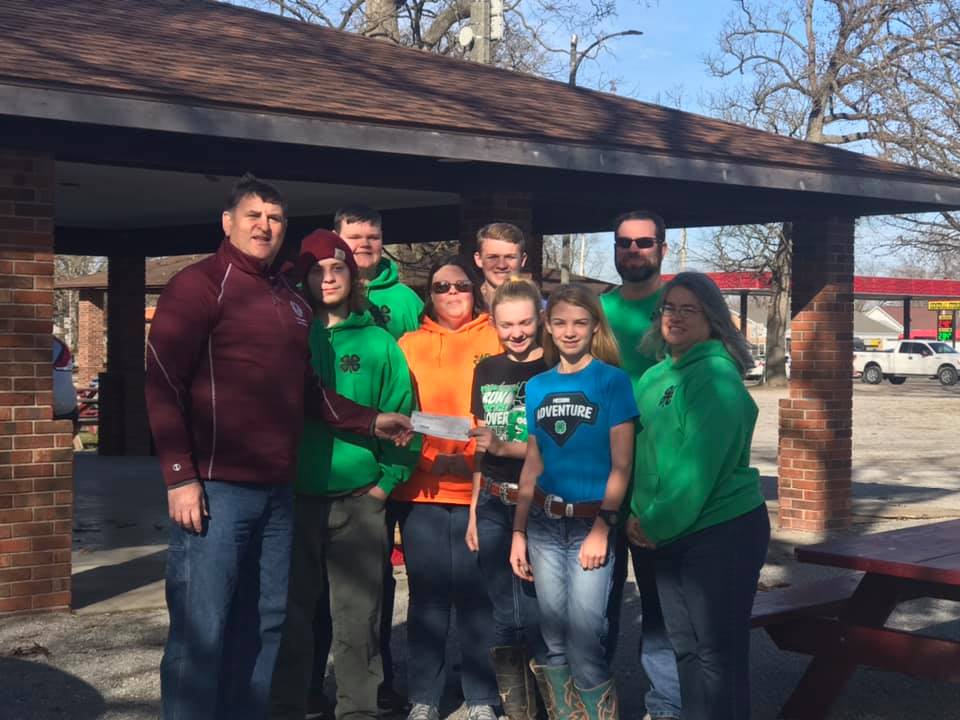 On Monday, I had the opportunity to stop by the Sesser-Valier grade school and talk to the 7th & 8th students about our Backpacks for Buddies program. The students are going to provide backpacks and all the items needed to fill them! Thank you!
Stay Connected!
My office in Marion is open Monday through Friday from 8:30 a.m. – 4:30 p.m. You can reach me any time by calling 618-440-5090 or contact me via my website at www.ilhousegop.org/contactseverin or by emailing Severin@ILHouseGOP.org

Get the Illinois House Republicans Week in Review emailed directly to your inbox! Sign up today to get a first-hand look at the continuing legislative and fiscal challenges facing policymakers in Springfield.