Dear Friend,
Before I get into the major content in this week's edition of Severin Says, I want to address the outbreak of violence that occurred in the city of Chicago overnight Sunday and early Monday morning.
Chicago is making headlines every weekend for gun violence, murders, and various other violent crimes. However, last night was particularly crazy.
Following a police-involved shooting earlier Sunday, looters organized via social media, and a caravan of cars headed towards downtown where criminals broke into stores, looted and ransacked businesses and overwhelmed police officers. The damage is almost incomprehensible. Criminals took to Twitter to post videos of the spoils of their barbaric behavior. I am saddened for those business owners and employees that have no place to go to work today…again…after fighting through a pandemic and three-month lockdown.
I am thankful that Mayor Lightfoot was on the case early this morning condemning the violence. The Chicago Police Superintendent was also forceful in his statements. They swear they are on the case and the criminals that perpetrated these acts will be caught and punished. The Chicago police have come up with a plan to secure the downtown area that involves the cancellation of all days off for police officers and the implementation of 12-hour shifts for everyone.
For weeks, President Trump has offered to send the National Guard in to Chicago to secure the streets, end the violence, and protect people and property.
House Republican Leader Jim Durkin joined the President's call to send in the National Guard in a statement released early Monday morning. I completely agree with President Trump and Leader Durkin. The time to bring in the National Guard has long past. It is time to secure Chicago and restore the city back to one of national prominence.
Illinois House Republican Leader Jim Durkin's Statement on Looting, Violence in Chicago

CHICAGO, IL… Illinois House Republican Leader Jim Durkin (R-Western Springs) released the following statement on the looting, rioting and violence that has occurred in the city of Chicago:"Once again, Illinois government has failed to protect its residents and businesses. It is time to bring in the National Guard and accept any and all federal assistance to stop the chaos that is destroying our state. No more excuses. No more failures."
###
Marion 2020 Blood Drive a Great Success!
Thank you to the Mississippi Valley Regional Blood Center for providing a blood donor bus for Southern Illinoisans to come and donate blood today! I was honored to partner with MVRBC and look forward to doing another event next year! If you want to learn how you can give blood and help save lives during this global pandemic and blood shortage, please visit WWW.BLOODCENTER.ORG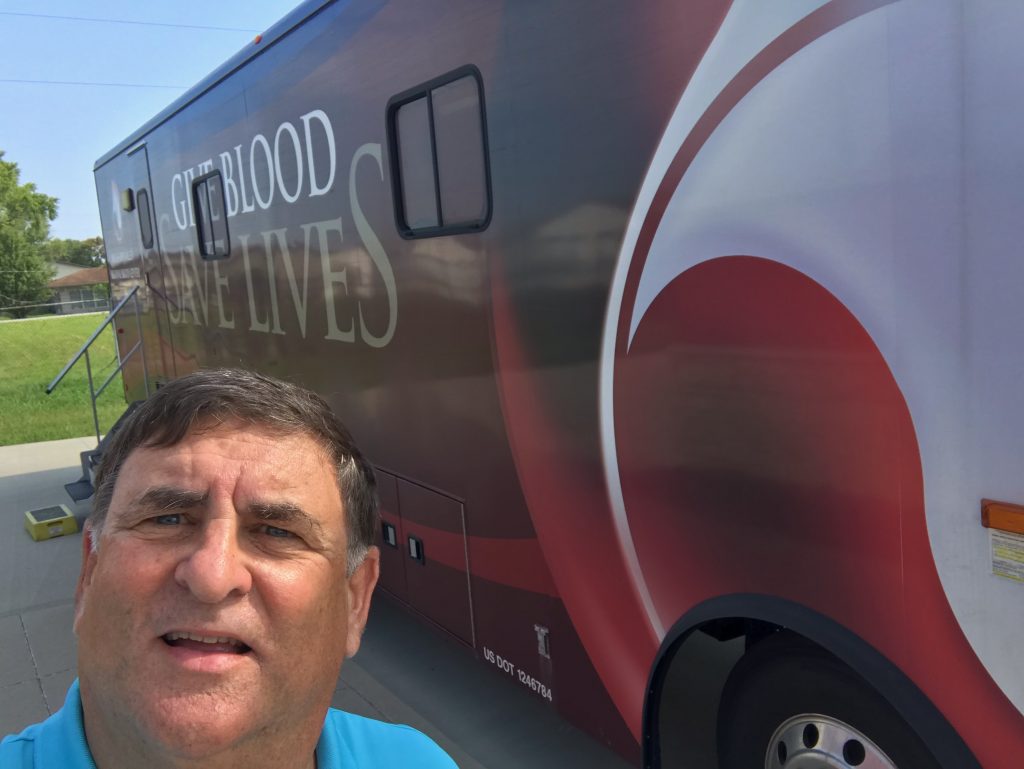 Two major issues coming before the Illinois General Assembly's Joint Committee on Administrative Rules (JCAR) on Tuesday.
Governor proposes up to $2500 fines for businesses out of compliance with mask order
Governor Pritzker has proposed a new rule that has reignited a debate over the use of potential criminal and financial penalties for businesses that are found to be out of compliance with the Governor's face mask order. Under the newly proposed rule, retail establishments, restaurants, and bars would be eligible for up to a $2500 fine in some cases.
Business owners I believe are doing the best they can. No one wants to be the mask police. I happen to believe wearing a mask is the safest thing to do if social distance can't be maintained. However, I do not believe the government should be implementing financial penalties against businesses that are trying to do the right thing, trying to stay open during a pandemic, and trying to keep their people employed and families fed.
CARES Act Funding – Impact to Local Government Finances on the Line
Second on JCAR's agenda on Tuesday will be to decide whether to accept Governor Pritzker's proposed rules for the distribution of funding to local governments available via the Federal CARE Act.
The Illinois Municipal League spoke out against the governor's proposed last week saying they were too restrictive. The IML argues that the restrictions proposed by the Department of Commerce and Economic Opportunity will keep local governments from being able to provide economic relief to local businesses impacted by Governor Pritzker's shut down orders.
Governor Pritzker should be engaging with the legislature on this issue as well as on the issue of whether or not a mask mandate should include criminal penalties and fines. We can accomplish this by having a Special Session. The governor has the power to call lawmakers back to Session, but so far has not indicated he is willing to go in that direction.
Southern Illinois School Supply Drive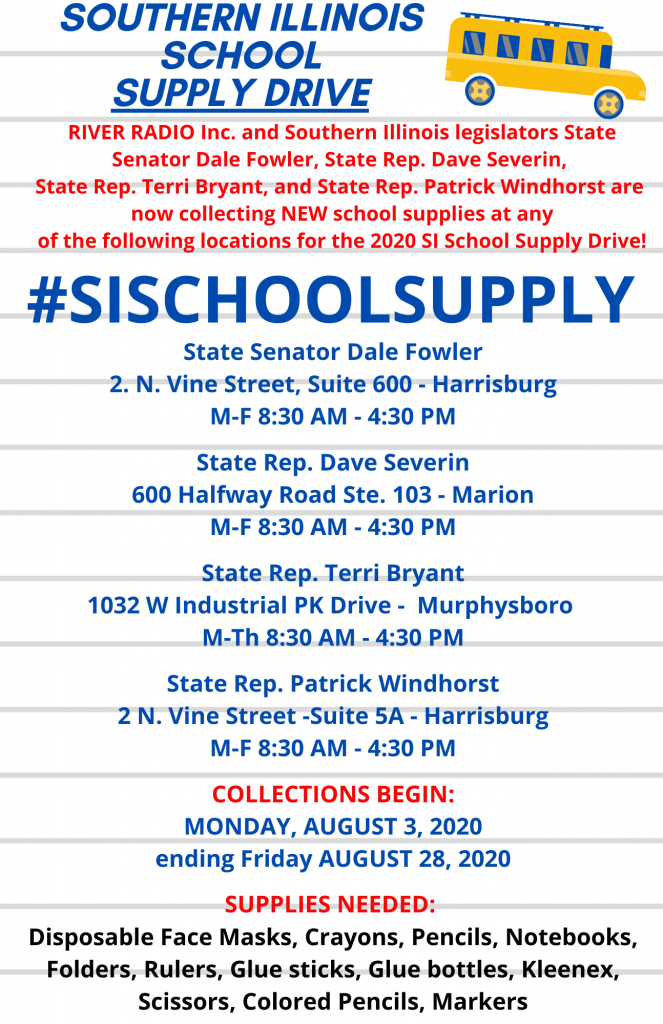 Summer Reading Club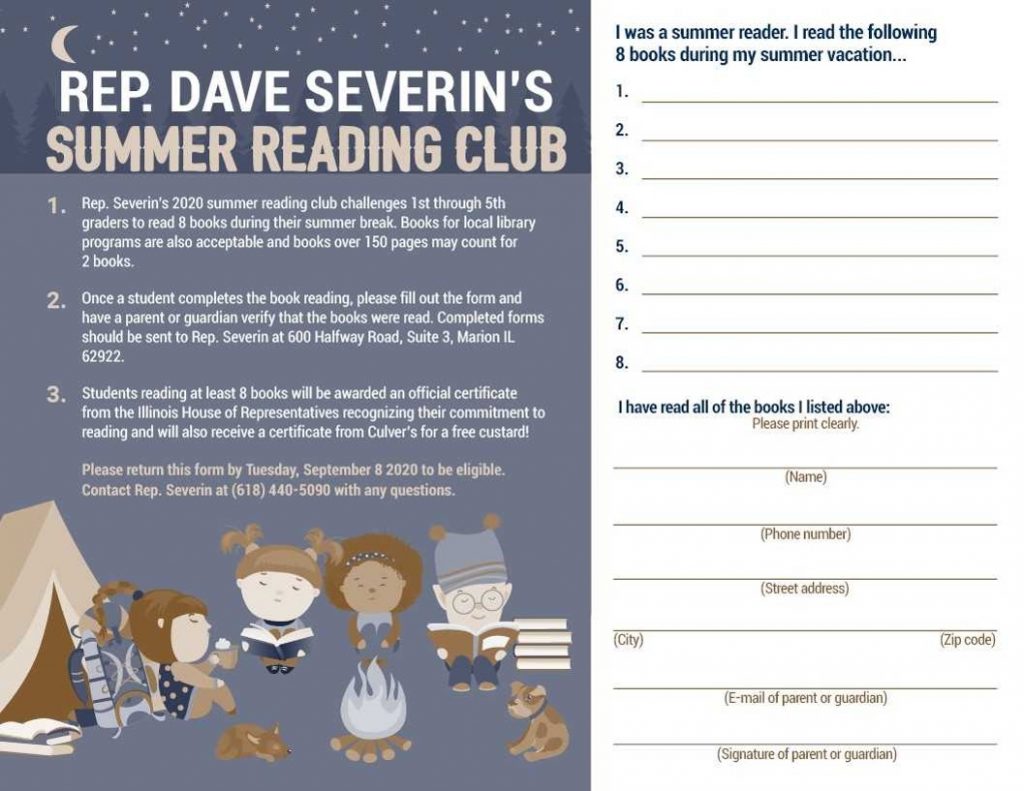 Stay Connected!
Marion District Office
600 Halfway Road, Suite 103
Marion, IL 62959
(618) 440-5090

Springfield Office
208-N Stratton Office Building
Springfield, IL 62706
(217) 782-1051