Dear Friend,
On Wednesday, I traveled to Chicago to attend the first of what I hope are several hearings into the deadly COVID-19 outbreak at the LaSalle Veterans' Home.
Committee testimony revealed systemic communications breakdowns and inexcusable delays from the top down across several agencies. Gov. JB Pritzker, the Illinois Department of Veterans' Affairs Director Linda Chapa LaVia, and the Illinois Department of Public Health all bear responsibility for the delayed response. That delay has now lead to the death of 33 Illinois veterans in the care of the State of Illinois from COVID-19.
A few examples include, the admission by Veterans' Affairs Director Chapa LaVia that she herself did not talk to the Governor about the outbreak at LaSalle for several days into the crisis. Also, after the first case was detected on November 1, it took 11 full days before the Illinois Department of Public Health had staff inside the facility to help mitigate the outbreak. Also, it was revealed that some hand sanitizer that was being used did not meet the requirements necessary to ensure coronavirus bacteria was being eliminated.
There were also major concerns we had about staffing levels, the behavior of staff acting outside of the facility (attending large gatherings around Halloween), and issues with the HVAC system and leaving open doors of rooms where COVID-19 positive patients were being treated. Because this is an airborne disease, these issues will undoubtedly continue to come up because of the aging infrastructure at many Illinois State Veterans' Homes.
What we learned at the first hearing into the deadly COVID-19 outbreak at the LaSalle Veterans' Home is disturbing, and we believe based on witness testimony that this outbreak likely could have been prevented and lives could have been saved. The people in charge didn't move fast enough, and the consequences have been deadly and tragic.
At the very least, Illinois'  Department of Public Health, the Illinois Department of Veterans' Affairs, and most certainly the Governor could have moved faster to stem the tide of the outbreak. There was little to no communication between the 'top-brass' at any department involved for far too long into the crisis.
While we all join the families in mourning the lives of 33 Illinois heroes under the care of the State of Illinois that have been lost, the appropriate parties have not come forward to say "This is on me." And take some responsibility for this tragedy.

This is not political. There are serious issues we must investigate so we can ensure veterans under the care of the State of Illinois at LaSalle and at all Illinois Veterans' Homes are protected.

When it was my turn to address the Committee, I spoke of my own experience as a young man working as an employee for my family's nursing home in Benton.
My parents taught their 9 children to take pride in meeting and exceeding state standards for care. Whether state inspectors were coming that day or not, we worked diligently to provide the best care to the residents of our facility because we loved and respected them.
The residents we served were beloved mothers, fathers, brothers, aunts, sisters, cousins, business owners, community leaders, and the list goes on. Quite simply, they were an extension of our family and they deserved the best.
This attitude should be instilled from the top down at LaSalle Veterans' Home and in fact, every Veterans' home under the jurisdiction of the State of Illinois.
I will continue to demand hearings into the deadly COVID-19 outbreak at LaSalle Veterans' Home and I will continue to monitor the situation at all veterans' homes in Illinois. We cannot tolerate the kinds of breaches in protocol and breakdowns in communications as we have uncovered at LaSalle.
Our veterans and their families deserve the truth, and we must work collaboratively harder than ever to ensure this never happens again.
We can save lives in the future if we can get answers to questions about the tragic COVID-19 outbreak at LaSalle Veterans' Home. The legislature must have a continuing role in overseeing the Department of Veterans' Affairs, and indeed all agencies that serve the people of Illinois.
Traveling the 117th District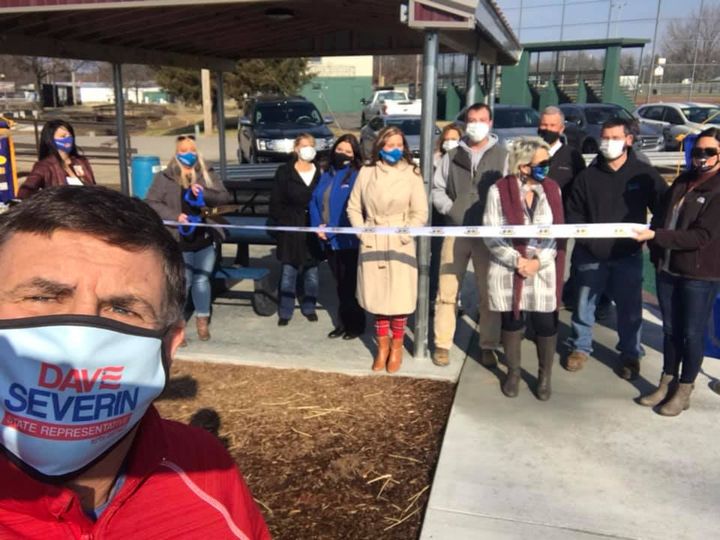 I stopped by Ray Fosse Park in Marion on Friday to participate in the ribbon cutting of the Heartland Rotary club shelter. A very nice addition to an awesome playground area. This is a community supported area that is 2nd to none in quality. Covid can't keep this community down!
SI SCHOOL SUPPLIES DRIVE CONTINUES SUCCESS!
I enjoyed another day of delivering school supplies to our 117th district grade schools. This week, I stopped by elementary schools in Carterville and Marion! Thank you to all that donated!
2020-2021 DNR Books Now Available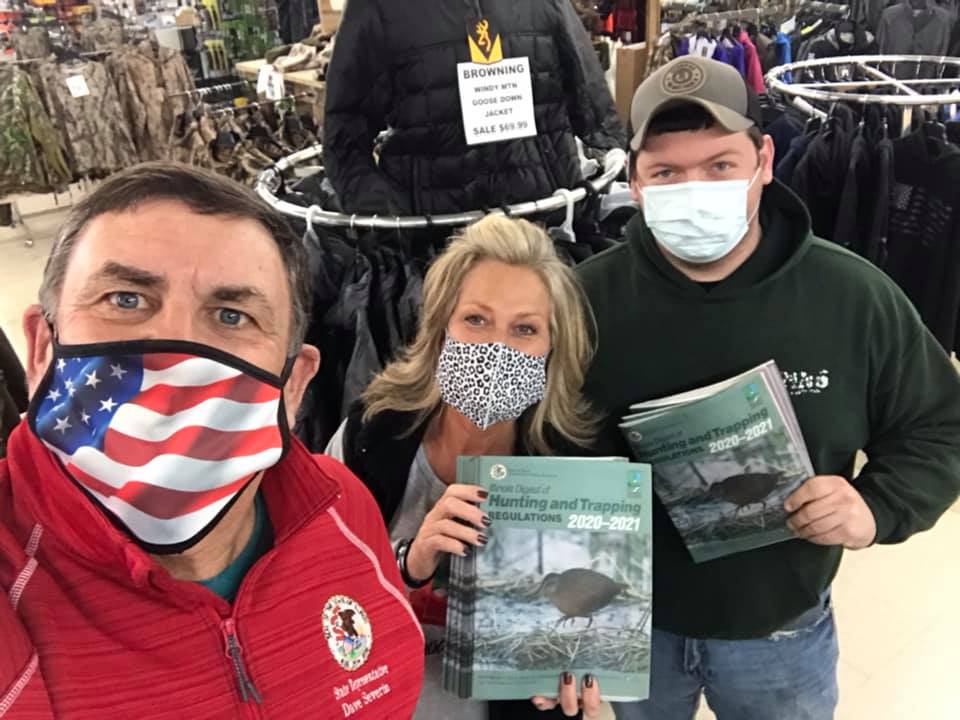 I stopped by Dunn's Sporting Goods to drop off another bundle of 20-21 IDNR Illinois Digest Hunting and Trapping regulations with the duck 
insert. We also have them at our office in Marion – we will be dropping them off at other locations in our district in the coming weeks.
Happy 99th Birthday Pete Peterson!
On Monday, I was privileged to participate in the birthday celebration drive by for Pete Peterson's 99th birthday this afternoon. I presented him with a coffee mug. I should've had it filled with hot cocoa on that brisk afternoon. Happy Birthday, Pete!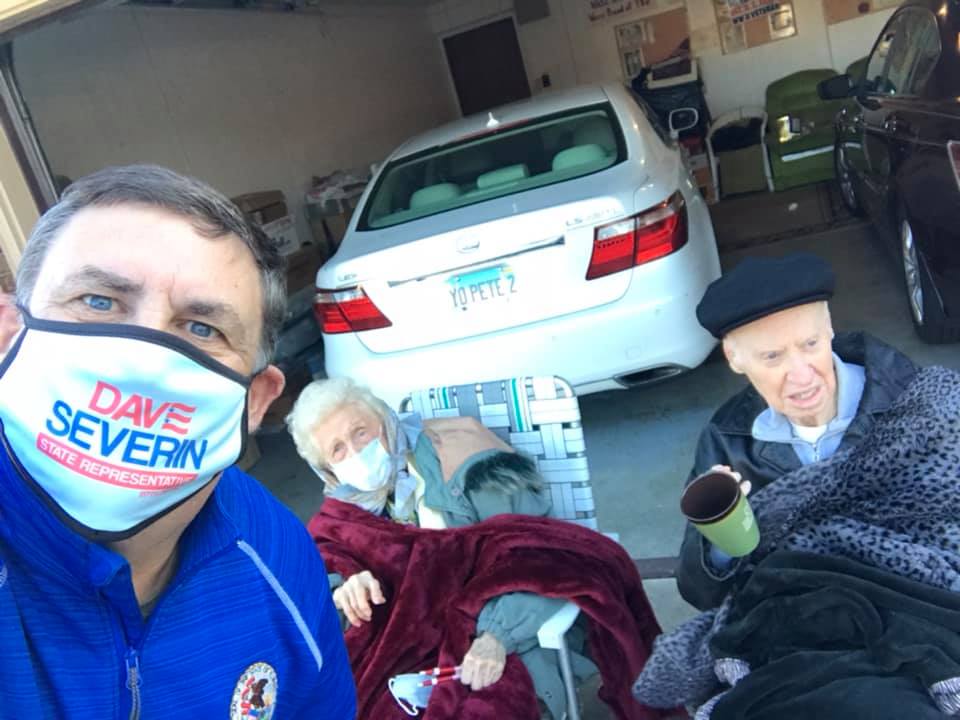 Stay Connected!
District Office
600 Halfway Road, Suite 103
Marion, IL 62959
(618) 440-5090
Springfield Office
208-N Stratton Office Building
Springfield, IL 62706
(217) 782-1051