Dear Friend,
It has been a busy past couple of weeks throughout the 117th district and beyond. In this week's Severin Says, I've got information on last week's Marion Senior Citizens Health Fair, a link to my latest legislative update, and all the news you need to know from the last week in Illinois. Thank you for reading!
Marion Senior Citizens Health and Wellness Fair
I truly enjoyed my recent Marion Senior Citizens Health and Wellness Fair at The Hub in Marion. I was joined by Senator Dale Fowler as the co-host of the event. We welcomed 50 vendors that provide health care services, insurance, elder care, and public services and 250 local seniors. Thank you Marion!
Southern Illinois Regional Legislative Summit in Du Quoin
Last week I was in Du Quoin for a Southern Illinois Legislative Summit. A number of statewide and local elected officials were on hand to provide legislative updates and answer questions. The event was broadcast live on WSIL-TV's Facebook page. You can watch all the speeches and Q & A at the following link: https://m.facebook.com/video.php/?video_id=41328120078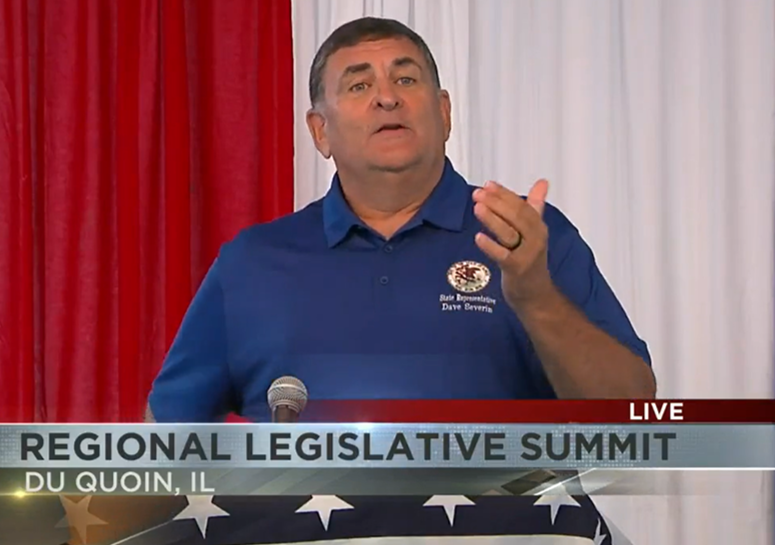 Illinois Charitable Trust Grant Applications Being Accepted through September 30 for Local Non Profits
The Charitable Trust grant program seeks to help small non-profits with annual budgets of $1 million or less that provide food, housing, or workforce and economic development assistance. Grant applicants located in an area that suffers from pervasive poverty, unemployment, and economic distress will be given special attention. Applications will be accepted through September 30.
For the Fall 2022 grant cycle, applications will be accepted from July 1 through September 30 in three categories: Food Programs, Housing Programs, and Workforce and Economic Development. Charitable Trust is intended to help small non-profits with annual budgets of $1 million or less. Grant applicants located in an area where pervasive poverty, unemployment, and economic distress exist will be given special attention.

Applicants will need to complete the online application in full, including all requested documents and forms. Applicants without access to a computer or the Internet should contact the State Treasurer's office at (217) 836-4590.

The application requests basic information about the non-profit organization and leadership. Applicants will also be asked to certify their eligibility for this grant, write a narrative on how the grant money will be spent, and provide supporting documentation that shows their non-profit has filed appropriate forms with the Illinois Secretary of State's office, the Illinois Attorney General's office, and the Federal Government, and other information that demonstrates the fiscal health of the organization.
Questions about this program or the application can be directed to:
CharitableTrust@illinoistreasurer.gov or at (312) 814-1817
For more information about eligibility and the criteria that will be used to judge applications, click here.
For some basic information regarding Charitable Trust, please see the Charitable Trust Fact Sheet.
2022 Legislative Update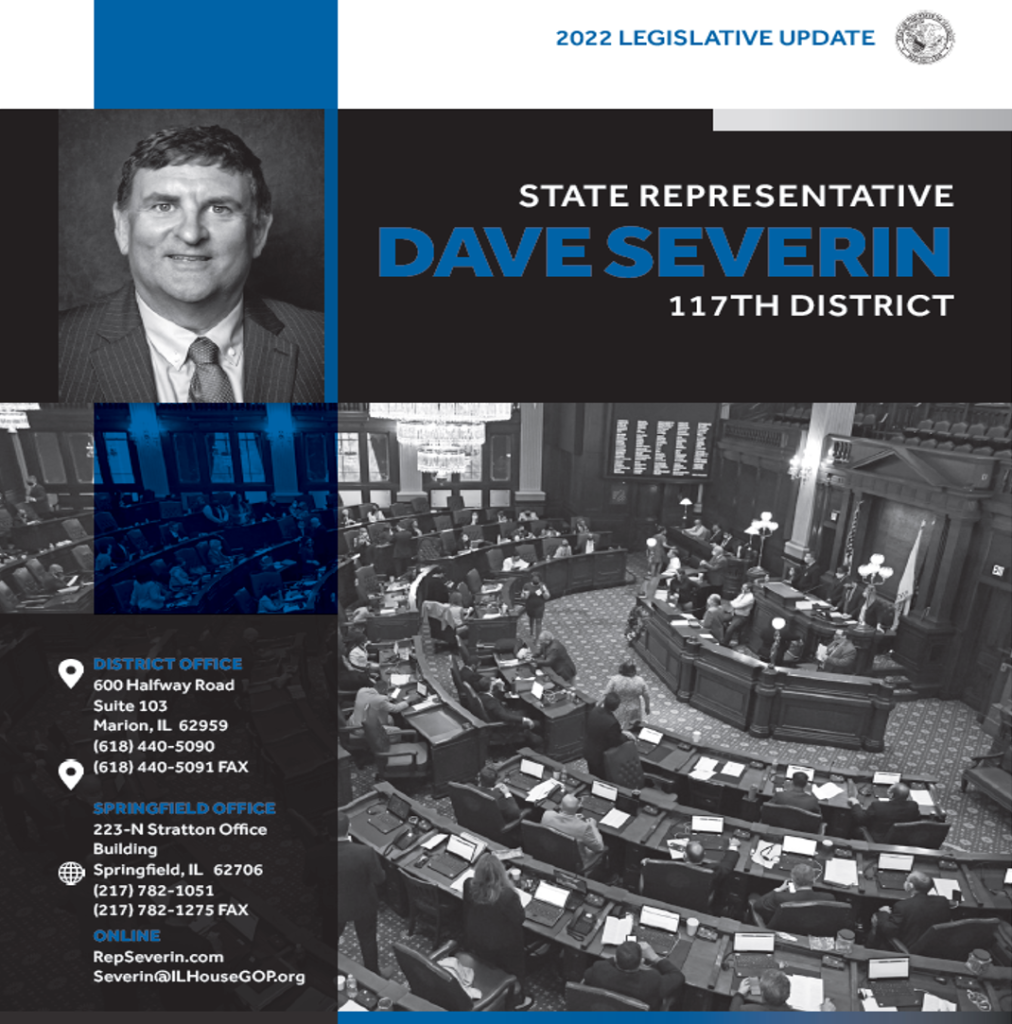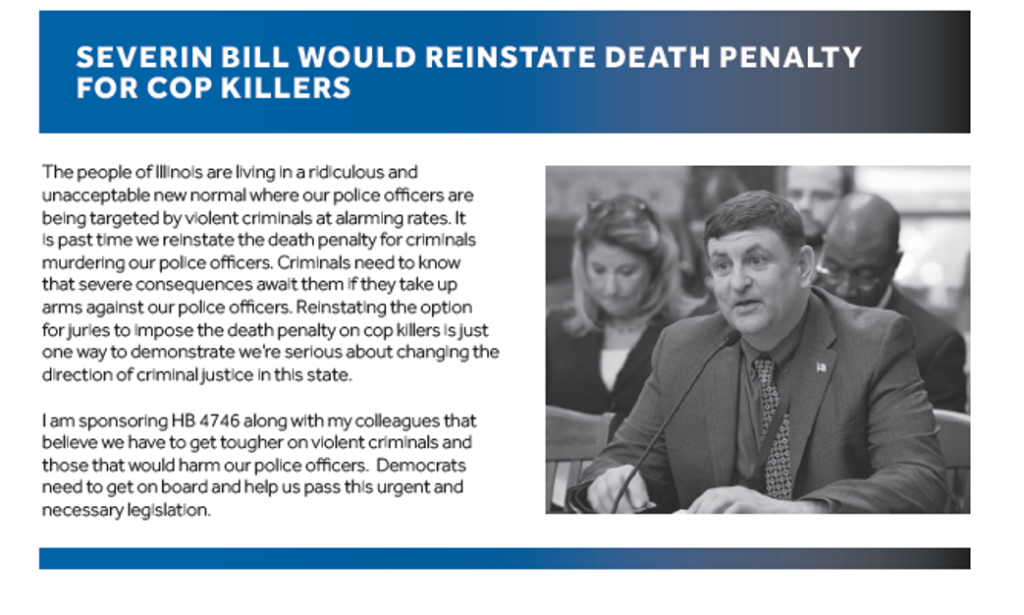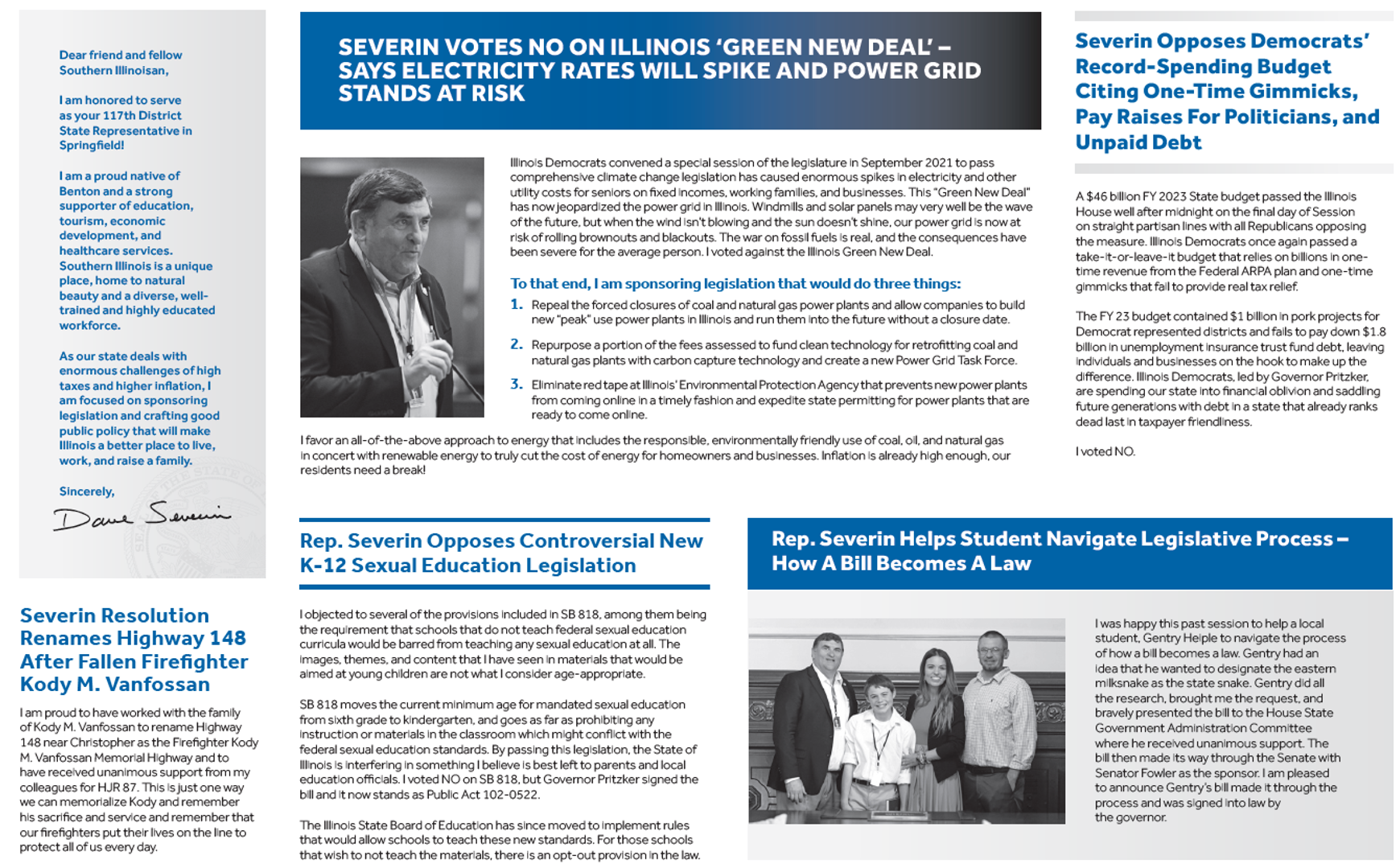 Du Quoin State Fair Runs August 26 – September 5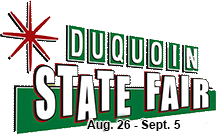 The Du Quoin State Fair begins on Friday, August 26th, and runs through Labor Day, Monday, September 5, 2022. To learn about this year's entertainment, competitive events, food vendors, and more, please visit: https://www2.illinois.gov/sites/dsf/Pages/default.aspx
Stay Connected!
My office in Marion can be reached at 618-440-5090 or you can reach me by email at Severin@ILHouseGOP.org. Check out RepSeverin.com for more information or send me a message at RepSeverin.com/contact.