BENTON – 116th District State Representative Dave Severin (R-Benton) raised his right hand and swore an oath to the Constitutions of the United States of America and the State of Illinois today during a ceremony at the University of Illinois Springfield as lawmakers of the 103rd General Assembly were sworn in to office. Severin served as a member of the Illinois House Redistricting Committee during the 102nd General Assembly. Severin began his fourth term as a State Representative on Wednesday, January 11th, 2023, with new district boundaries. Representative Severin says although the boundaries of his district have changed, his commitment to conservative governmental principles remains the same.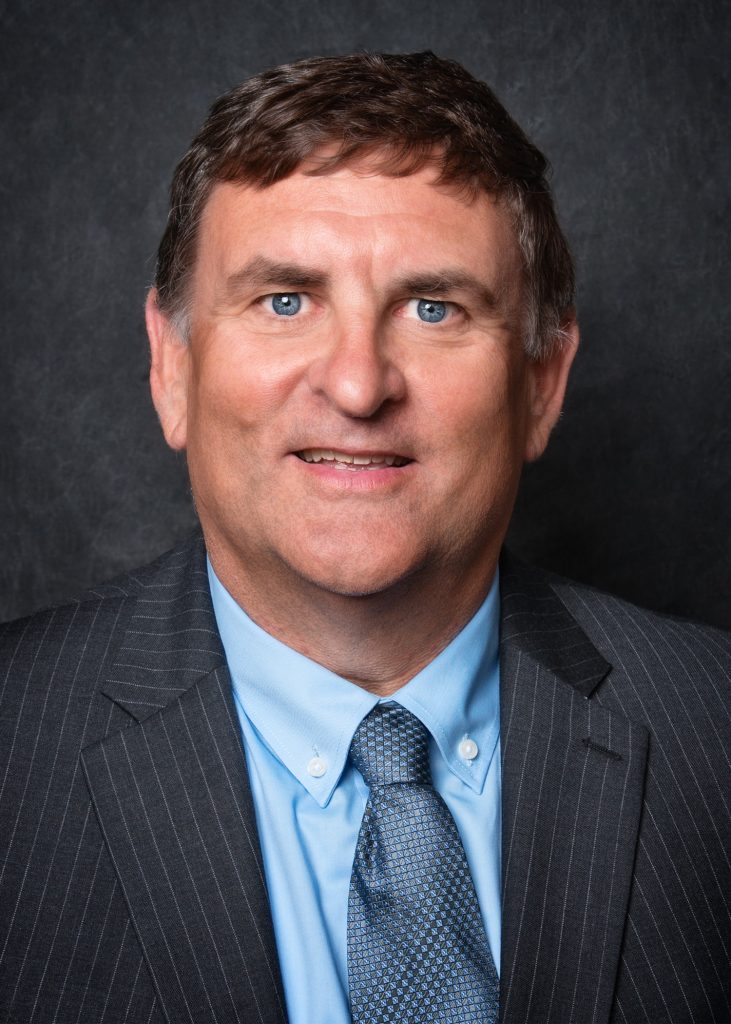 "Since taking office as State Representative, I have voted against the radical liberal agenda of the leftist politicians that now control Illinois government," Severin said. "As I take over as the State Representative of a new territory, the people that I will serve as 116th district State Representative should know that I have a record of protecting the right to life, opposing radical abortion laws, opposing radical gun control laws, and rejecting laws that have crippled our energy grid and caused our energy bills to spike out of control. I have stood against pay raises for politicians, I refused to take a pension. I strongly opposed Governor Pritzker's massive progressive income tax hike and fought back against his unconstitutional, dangerous, and harmful COVID-19 Executive Orders and lockdown mandates time and time again."
State Representative Dave Severin was first elected to serve as 117th district State Representative in 2016. After redistricting, Rep. Severin will now represent Illinois' 116th district, that includes all or parts of Edwards, Franklin, Hamilton, Jefferson, Marion, Wabash, Washington, Wayne, and White Counties.
116th District State Representative Dave Severin's Biography
Dave and his wife Penny Severin reside in Benton. Dave and Penny have been married for 45 years. They have one married son and two grandsons. Dave is the current owner of All-Stars-n-Stitches in Benton and Graphics Galore in Marion. The two businesses specialize in trophy making, embroidery, laser engraving, and graphic arts of all kinds for businesses, schools, and non-profit organizations. Dave has served in previous leadership roles on Centerstone's Board of Directors and as Director of Special Olympics of Southern Illinois. Dave started his first business in his garage, built a successful enterprise, and has employed dozens of hard-working Southern Illinoisans throughout his 30 years as a small business owner/operator.
Prior to taking office as State Representative, Dave Severin served as the president of the Benton School Board for 29 years. In three terms as a member of the Illinois House of Representatives, Rep. Severin served as a member of several key House committees including Veterans' Affairs, Higher Education, Elementary and Secondary Education, Tourism, and most recently the House Redistricting Committee. Rep. Severin is pro-life, pro-second Amendment, and favors a low-tax, low-regulation government philosophy. Rep. Severin has sponsored legislation that would lower taxes, decrease regulation on businesses and individuals, and strengthen ethics laws to rid the Illinois government of corruption.
Rep. Severin will locate his full-time district offices in Benton and Mount Vernon, and will regularly host satellite office hours at his office in Enfield.
###