BENTON – 116th District State Representative Dave Severin (R-Benton) announced updated office contact information this week.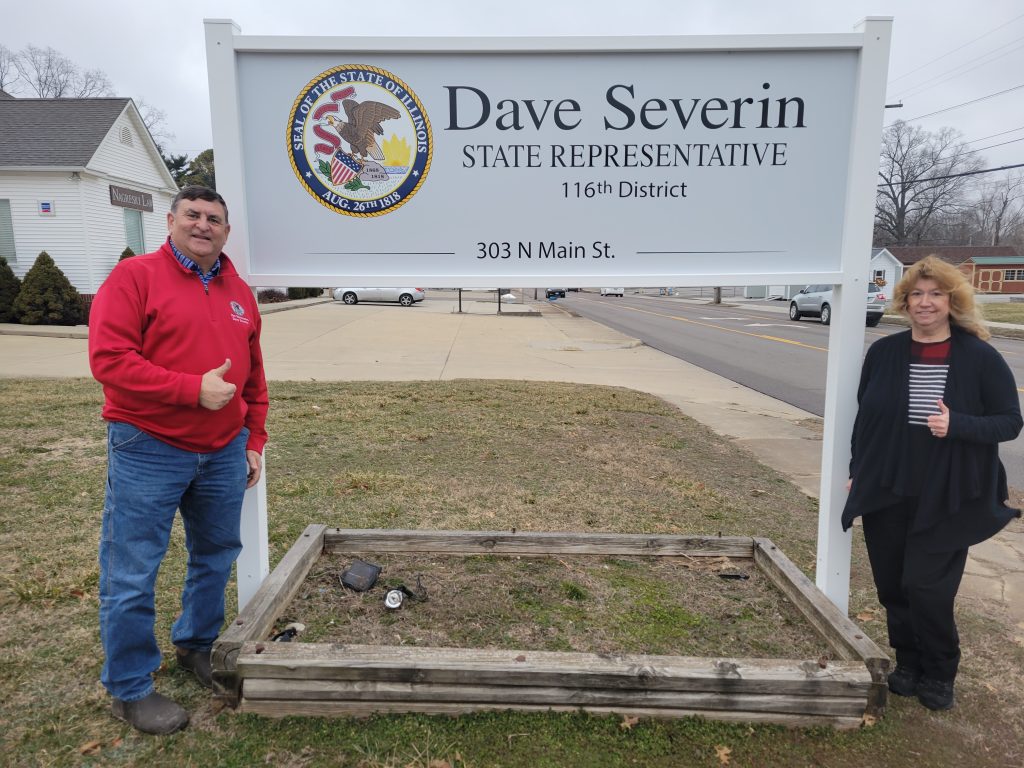 "I am happy to report that my offices in Benton, Mt. Vernon, and Springfield are open and ready to serve the people of the 116th district," Rep. Severin said. "My team and I are working hard every day to connect residents with services and help them solve important problems. I encourage anyone needing services from the State of Illinois to contact my offices in Benton, Mt. Vernon, or Springfield to get the assistance you need."
Severin's Benton Office is located at 303 N. Main Street, Benton, IL 62812. The Benton office phone number is 618-440-5090. Mt. Vernon District Office is located at 2929 Broadway, Suite 3, Mt. Vernon, IL 62864. The Mt. Vernon office phone number is 618-472-8158. Severin's Springfield Office is located at 223-N Stratton Office Building, Springfield, IL 62706. The Springfield office phone number is 217-782-1051. Rep. Severin will also have a satellite office that will be open selected hours in Enfield, located at 105 East Main Street, Enfield, IL 62835.
Severin is serving the people of all or parts of Edwards, Franklin, Hamilton, Jefferson, Marion, Wabash, Washington, Wayne, and White Counties in the newly sworn in 103rd General Assembly.