Dear Friend,
It was a busy week in Springfield! With only two weeks left to go until the House is scheduled to adjourn the spring 2023 Session, I wanted to provide you with an update on the latest news and notes from Springfield and beyond. Let's get right to it!
Rep. Severin Leads House Literacy Working Group, Unveils Bold Legislative Package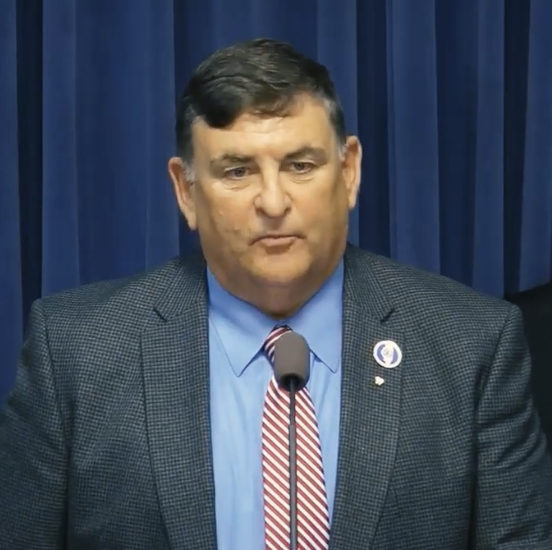 SPRINGFIELD – State Representative Dave Severin (R-Benton) was appointed to serve as the House Republican chairman of the Literacy Improves Future Endeavors working group by Illinois House Republican Leader Tony McCombie back in February of this year. Since that time, Rep. Severin and his House GOP colleagues have met several times hearing from educational advocates and interested stakeholders, taking testimony and building a comprehensive legislative package aimed at improving educational outcomes, advancing literacy, and addressing current teacher shortages that are harming students in Illinois public schools.
"Pandemic-era lockdowns have really harmed the development of our school children, especially our youngest students in the area of literacy proficiency," Severin said. "We've seen test scores dropping through the floor and too many students being left behind. The legislative package that I'm helping to sponsor takes direct aim at these learning gaps and tackles the tough issue of teacher shortages."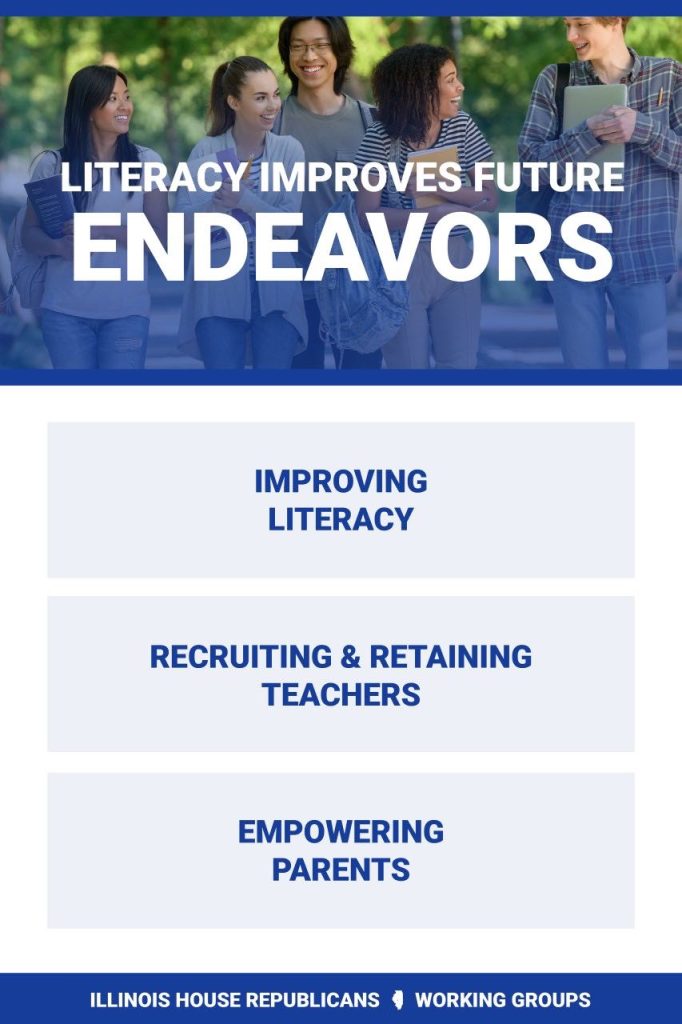 The members of the LIFE working group unveiled a sweeping legislative package that includes the following bills.
HB 4070 (Severin) – Requires ISBE to develop a comprehensive State literacy plan that includes, at a minimum, the following:
Developing class size goals for grade K-6 classrooms
Developing a comprehensive reading teacher content area test
Establishing a grant program for districts to hire reading and literacy specialists and coaches
Establishing a grant program for districts to provide bonuses to teachers that receive the reading teacher endorsement on their current license.
HB 4067 (Swanson) – Provide that professional development providers may offer opportunities on reading/literacy instruction•
HR 256 (Swanson) Establishes May 7 through May 13 as "Read with Your Kids" Week referencing the Dolly Parton "Imagination Library"
HB 4069 (Friess) creates a Temporary Teacher Apprenticeship Program as an alternative pathway to licensure and establishes foreign language endorsements for those fluent in the foreign language to teach foreign language courses
HB 4068 (Schmidt) – Extend the sunset date for additional return to service for retired teachers.
HB 1213 (Caulkins) – creates scholarship program for teachers to get master's degree in order to increase dual credit courses.
HB 1297 (Elik) – TRS optional credit for private school teachers.
HB 4066 (Weaver) -Creates the Parent Advisory Committee within ISBE to study and make recommendations on proposed teaching and learning standards o Requires school boards to have policy in place to allow parents/guardians to review curricula and learning material.
Rep. Severin Welcomes Young Presidential Historian Johnathan Showalter as Page for a Day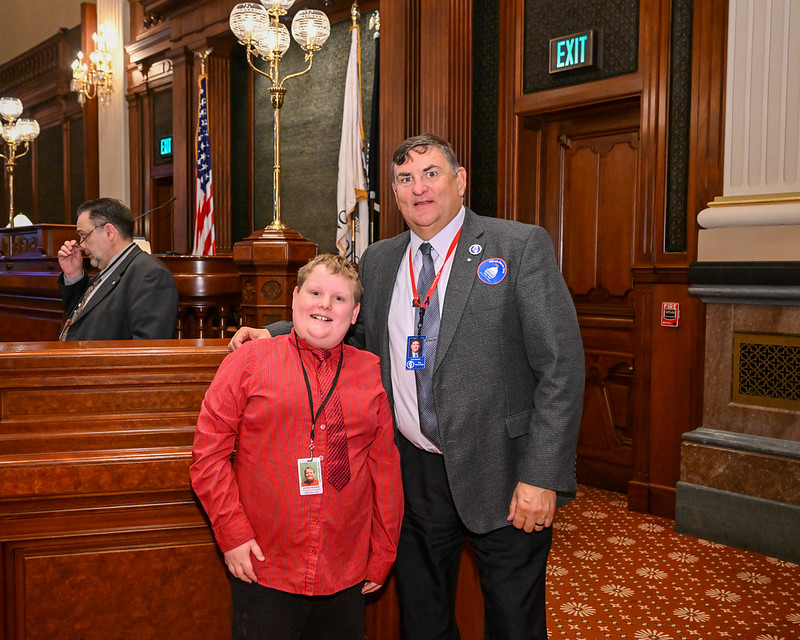 SPRINGFIELD – State Rep. Dave Severin (R-Benton) is known for welcoming all kinds of talented young people to serve as a "Page for a Day" to the Illinois House of Representatives.
Wednesday was no exception, as Severin welcomed Johnathan Showalter of Dahlgren. Johnathan is a band member, cadet choir member, 4H member, and self-educated Presidential historian. Johnathan has appeared on television to demonstrate his expertise in Presidential history. Rep Severin welcomed Johnathan and his parents, Gary and Jody Showalter to the Illinois House of Representatives as Johnathan spent the day as a "Page for a Day" in the Illinois House.
VIDEO: WATCH VIDEO HERE
Rep. Severin Marks National Day of Prayer in Springfield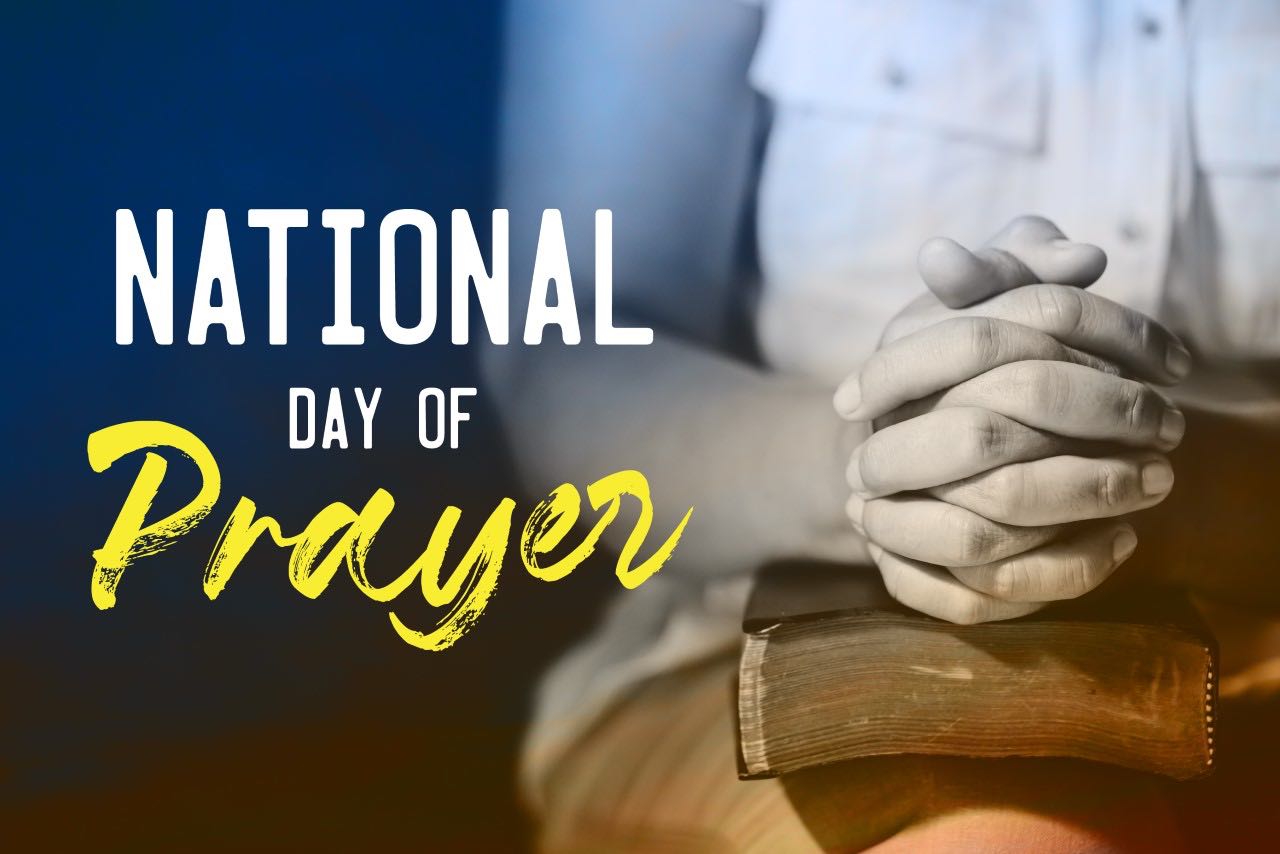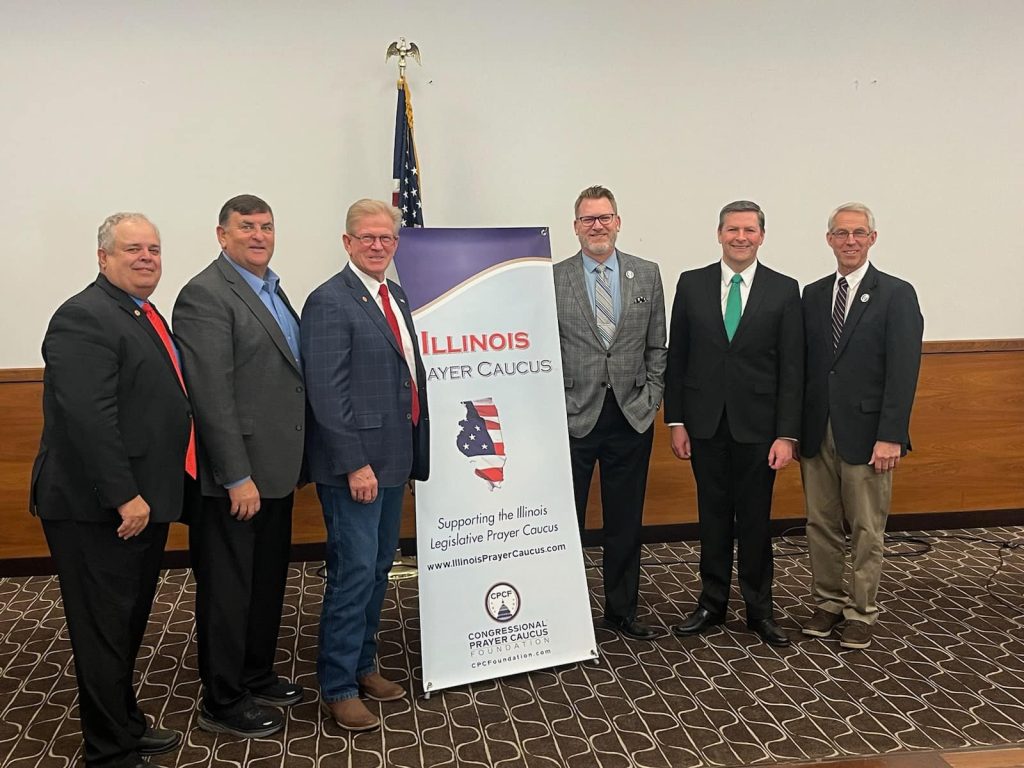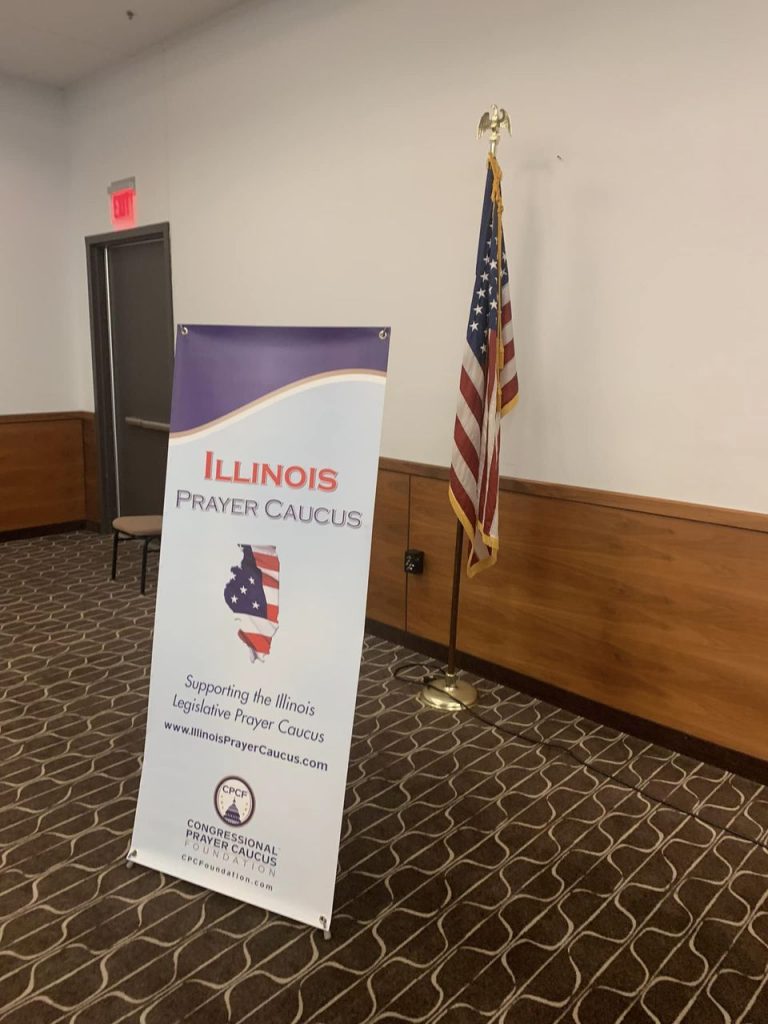 National Day of Prayer calls on all people of different faiths in the United States to pray for the nation and its leaders. It is held on the first Thursday of May each year. On Wednesday, I joined the Illinois Prayer Caucus for an event celebrating the occasion. Several legislators and concerned community members attended. Thank you to all who organized this fantastic annual event. A great way to start the day in Springfield!
Rep. Severin Reacts to "ComEd Four" Trial Guilty Verdicts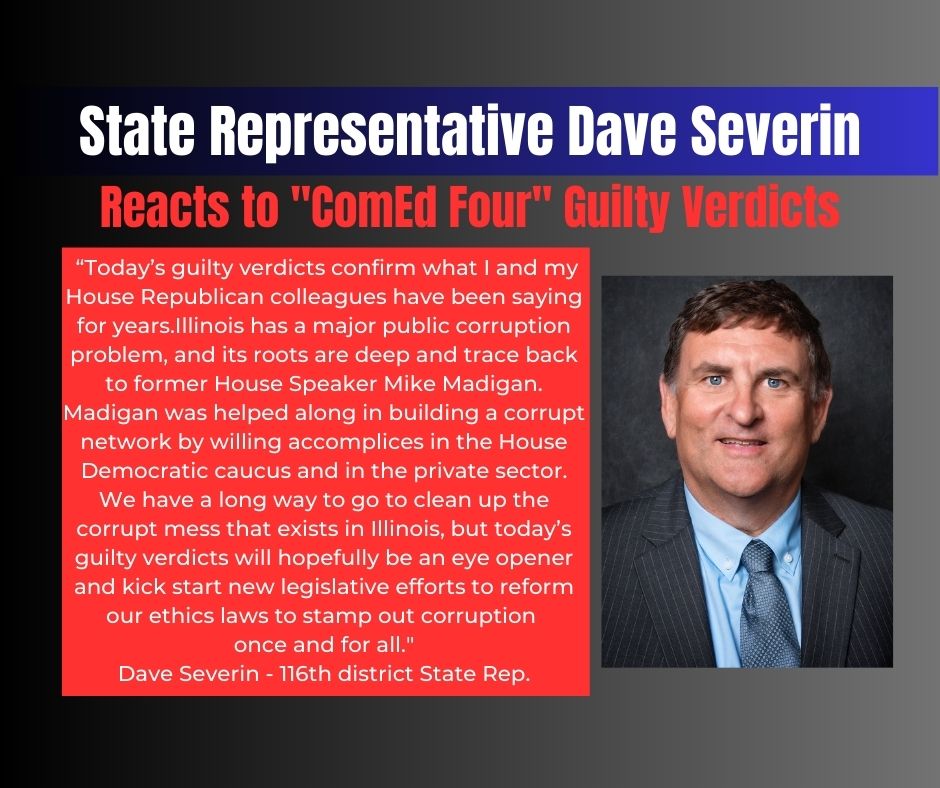 BENTON – State Representative Dave Severin (R-Benton) reacted to the news of guilty verdicts handed down today by a Federal jury in the case of four former Commonwealth Edison executives accused of wrongdoing in a sweeping federal investigation into the corruption of former House Speaker Mike Madigan. Severin issued the following statement.
"Today's guilty verdicts confirm what I and my House Republican colleagues have been saying for years.
Illinois has a major public corruption problem, and its roots are deep and trace back to former House Speaker Mike Madigan. Madigan was helped along in building a corrupt network by willing accomplices in the House Democratic caucus and in the private sector.
"We have a long way to go to clean up the corrupt mess that exists in Illinois, but today's guilty verdicts will hopefully be an eye opener and kick start new legislative efforts to reform our ethics laws to stamp out corruption once and for all."
###
TAKE THE CORRUPTION SURVEY – LET YOUR VOICE BE HEARD!
Illinois government has been plagued by corruption for decades. In the last decade alone, ten sitting or former elected state officials have been charged in federal court with public corruption-related activities. This includes longtime Speaker of the House Michael Madigan who is awaiting trial on charges of racketeering, bribery, fraud and extortion.
The ComEd Four trial ended in four guilty verdicts on all four counts for the four ComEd officials charged with bribing Madigan with no-show jobs and lobbying contracts in exchange for positive movement on legislation favored by the energy giant.
In recent years, politicians in Springfield have stalled efforts to close loopholes in state law that allow a culture of corruption to persist. As your State Representative, I am committed to solutions that will deliver meaningful ethics reform and begin restoring public confidence in the stewardship of our tax dollars.
Your feedback is crucial to my ability to serve as your voice in Springfield. Please take a moment to complete a short 3-question survey to let me know if you support ethics reform and ending the culture of corruption in Illinois.CLICK HERE TO TAKE THE 2023 ILLINOIS CORRUPTION SURVEY
STAY CONNECTED!
I am excited to offer three offices to help serve residents living in the new 116th district. Here are the locations and phone numbers. You can stay up to date on all the news and notes from Springfield and beyond at RepSeverin.com or reach out to me by email at Severin@ILHouseGOP.org.
Mt. Vernon Office
2929 Broadway, Suite 3 Mt. Vernon, IL 62864
618-472-8158
Benton Office
303 N. Main Street Benton, IL 62812
618-440-5090
Springfield Office
223-N Stratton Office Building
Springfield, IL 62706
217-782-1051