MT. VERNON – State Representative Dave Severin (R-Benton) toured the Amy C. Schultz Center in Mount Vernon last week. The Amy Schulz Child Advocacy Center, Inc. was founded in 1990 by Dennis Schulz in memory of his daughter, Amy, who was abducted, sexually assaulted and murdered.
"I was honored to be invited to meet the staff of The Amy Center in Mount Vernon, tour the facility, and hear about the critical work they do to support children experiencing crisis," Severin said. "I am thankful for the tour and information and look forward to continuing my efforts to support the mission of The Amy Center."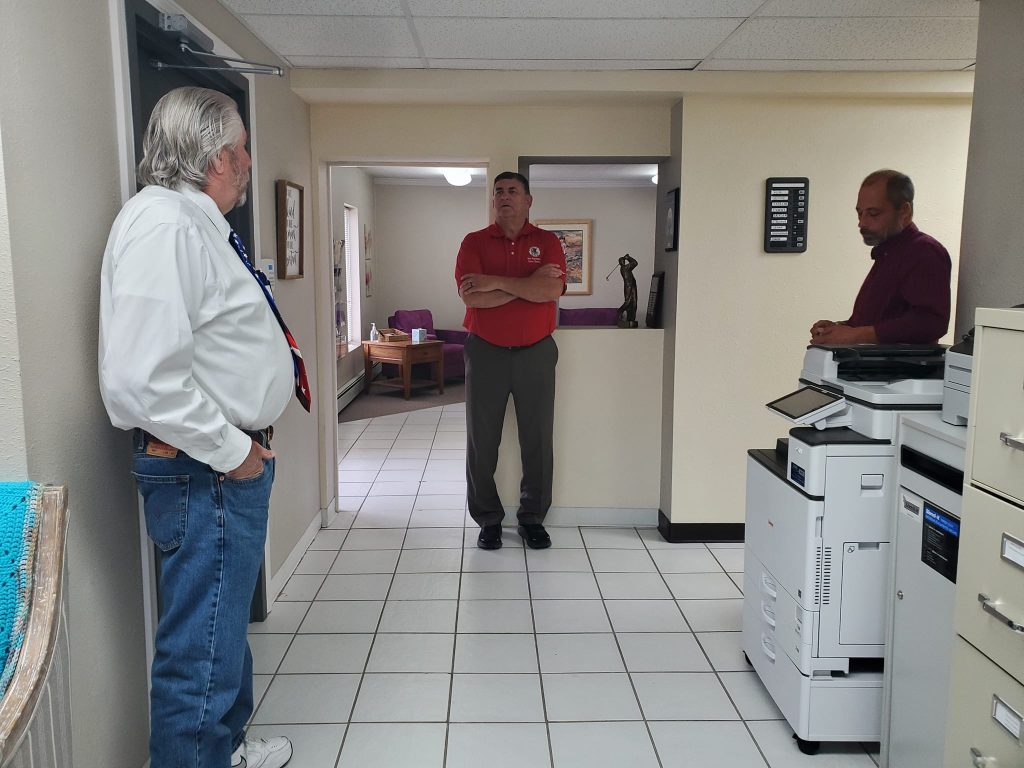 In addition to victim advocacy, the Amy Center conducts prevention education and training. Using the Good Touch, Bad Touch. program, the agency teaches safety and prevention skills to 4,000 children during the school year. Several hundred more participants attend parent fairs, workshops and seminars presented by the Amy Center.
The Amy Schulz Child Advocacy Center and its partners are the front-line responders to reports of sexual abuse, as well as reports of severe physical abuse of children. The Amy Schulz Child Advocacy Center provides children with a safe place to share their story in their own words with experts who will listen to them, protect them and help them heal.
###