BENTON – State Representative Dave Severin (R-Benton) announced this week that he is the recipient of special recognition from the University of Illinois Extension office in Ewing, Illinois for his support for agriculture and ag-education efforts in the state of Illinois.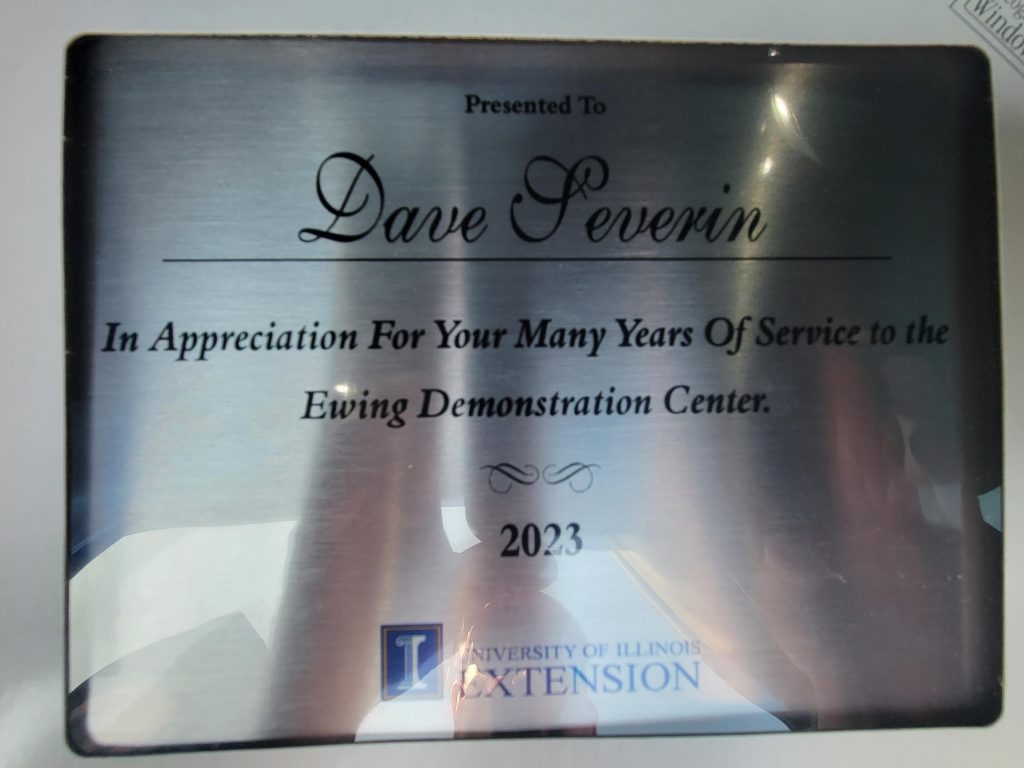 "I am grateful to have received this special recognition from the U of I Extension office in Ewing," Severin said. "I work hard to make sure that the farming community, agribusinesses, and those that engage our youth to teach them about the agriculture industry know that I have their backs in Springfield. Agriculture is still Illinois' number one industry, and rightly so. Illinois farmers help feed the world!"
Severin was in attendance at the annual Field Days presented by the U of I Extension's Ewing Demonstration Center.
Ewing Demonstration Center has served the agricultural community of southern Illinois since 1910. The Center, operated by University of Illinois Extension and College of Agricultural, Consumer, and Environmental Sciences, drives research in the areas of:
Insecticide and herbicide trials
Variety trials for corn, soybean, sorghum, and wheat
Cover crops
Pumpkins
For more than 50 years, the Center has featured no-till research and demonstration plots. It is located in Franklin County and offers representative growing conditions for southern Illinois.