Dear Friend,
It was a busy week in Springfield, as multiple bills are moving at a quick pace and the scheduled days of the Spring 2022 Session continue to click by. There are only 6 weeks left on the current legislative calendar, meaning the April 8th adjournment date will be here before we know it.
I have been busy working to pass bills that I believe will have a positive impact on the area I serve. In the last two weeks, I passed a bill aimed at improving recruitment and retention of correctional officers at the Franklin County Detention Center, and legislation that will reduce burdensome paperwork for people that own hunting ground in the State of Illinois. I've got a breakdown on those pieces of legislation, a recap of a special Law Enforcement Roundtable held this weekend in Marion, and much more in this week's edition of Severin Says.
HOUSE GOP LEADER DURKIN JOINS SOUTHERN IL GOP REPS IN MARION FOR CONFERENCE ON LAW ENFORCEMENT AND CRIMINAL JUSTICE
MARION – House Republican Leader Jim Durkin (R-Western Springs) joined State Rep. Dave Severin, State Rep. Patrick Windhorst, and State Rep. Paul Jacobs and more than 2 dozen local law enforcement officers and officials on Saturday for a Law Enforcement Roundtable.
The three House GOP members have sponsored legislation in the 2022 Spring legislative Session that would repeal a controversial law named the "SAFE-T Act, legislation signed by Governor JB Pritzker in February 2021 that Durkin, Severin, Windhorst, and Jacobs say hampers the ability of law enforcement to do their job and provides benefits to criminals of all kinds.
Rep. Dave Severin (R-Benton) is the House Republican ranking member on the House Judiciary Criminal Law Committee. Severin is a SAFE-T Act repeal sponsor, and has introduced legislation that would restore the death penalty for criminals that murder police officers.
"I voted against the Democrats' defund and disarm the police bill in 2021," Severin said. "Democrats dropped a bill at 3 a.m. on the final day of the last General Assembly that radically transforms policing and criminal justice laws in our state, and the impact has been devastating for law enforcement and public safety so far. I am thankful to Leader Durkin for joining with Rep. Windhorst and Jacobs and I to discuss how this harmful law is affecting our police officers and State's Attorneys, and what we can do about it until such a time that the law is repealed."
State Rep. Patrick Windhorst (R-Metropolis) says law enforcement officials in his district have been vocal about their concerns for not just what has already gone into effect, but what is still coming as part of the long-term implementation of the SAFE-T Act. Windhorst was one of only two House GOP members that were allowed to ask questions on the sweeping legislation before Democrats cut off debate.
"What I'm hearing is criminals feel more emboldened not only to offend, but to reoffend in many cases," Windhorst said. "We see it in daily news reports, crime is up, drug crimes are up, and violent crimes throughout the state are up. Murders and carjackings in Chicago have risen to their highest levels in decades. Being with law enforcement in our communities to hear their concerns, and to discuss meaningful changes to how we treat our police officers and especially how we handle the issues of drug and violent crimes is invaluable. The biggest concerns we heard were in regard to the coming end of cash bail for crimes of all kinds, including violent crimes, and the possible end qualified immunity that protects the personal financial wellbeing of law enforcement officers are at the top of the list of concerns. Leader Durkin and my colleagues on the House Republican side are committed to taking action to address these concerns."
State Rep. Paul Jacobs (R-Pomona) was not yet sworn-in to office on the day of the SAFE-T Act's passage, but he was seated on the floor of the Bank of Springfield Center as Democrats that controlled the 101st General Assembly sped through a last-minute process to get the bill passed.
"I got a lesson in how Springfield really works before I had even taken the oath of office," Jacobs said. "Democrats cut off debate, then held the roll-call open while they worked their fellow Reps. to join on in support of passing the bill. There were some reluctant people that voted yes, and I think in the last year as crime has jumped significantly throughout the State of Illinois, we understand why. I'm sponsoring legislation that would roll back these damaging changes and restore respect to our police and law and order to our state."
Severin Legislation Cuts Down Paperwork Regulations for Owners of Hunting Ground
February 23, 2022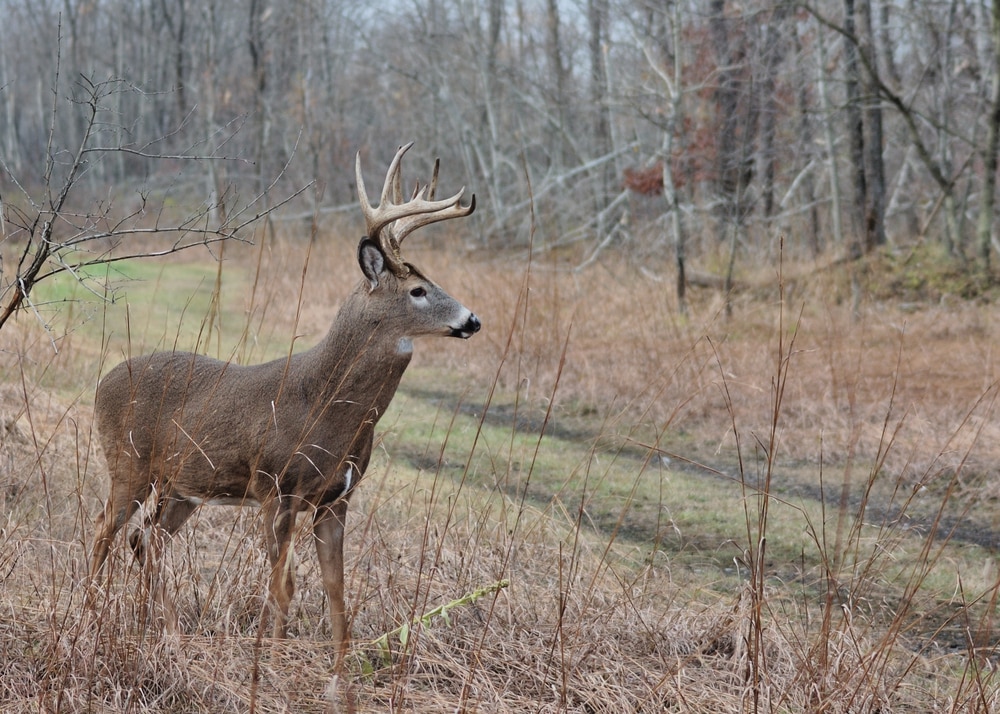 SPRINGFIELD – State Representative Dave Severin (R-Benton) is reporting the unanimous passage of legislation that will cut down on regulations impacting owners of hunting land in the State of Illinois through a House Committee last week. HB 5042 changes the Illinois Wildlife Code to change requirements for resident and nonresident landowners. Currently, landowners must submit a permit application and proof of eligible land ownership to the Department of Natural Resources every year. Severin's bill changes the requirements to once every 5 years.
"Hunting is a way of life for many people that own land in Southern Illinois," Severin said. "The fact is, there are people that do not live in Illinois that still own hunting ground here for their own use, for their friends and family, and for the purposes of renting the land to in-state hunters. Current law requires those folks to submit to yearly reporting requirements and a mountain of paperwork that I think can be reduced to make life easier. I am working to change the law's requirements to move from every year, to once every five years."
Severin says the idea for the legislation was brought to him by a constituent that felt the current law may hamper in-state hunters from utilizing fertile hunting ground during critical hunting seasons.
"I am proud to have earned the support of the House Agriculture and Conservation Committee for this important measure. I'm looking to cut red-tape and harmful and burdensome regulations anywhere I can find them."
https://repseverin.com/2022/02/23/severin-legislation-cuts-down-paperwork-regulations-for-owners-of-hunting-ground/
###
Severin's Bill Aims to Assist with Correctional Officer Hiring and Retention at Franklin County Juvenile Detention Center
SPRINGFIELD – State Rep. Dave Severin has passed legislation through the Illinois House Judiciary Criminal Law Committee that aims to assist the Franklin County Juvenile Detention Center in Benton with recruitment, hiring, and retention of Correctional Officers at the facility. Severin's HB 5041 earned unanimous Committee support.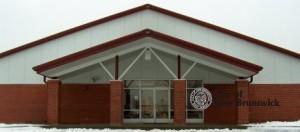 "After speaking with officials at the Franklin County Juvenile Detention Center, I filed legislation that I believe will help the facility with staffing now and into the future," Severin said. "My legislation would allow the facility to hire applicants that possess less than a Bachelor's Degree, meaning Associate's Degree graduates would now be eligible to work at the facility. Correctional Officers undergo intensive training at the Academy and ongoing education and training when they are on the job. Short staffing issues have been causing hardships for the FCJDC, and this bill would hopefully lead to the expansion of the number of people applying for these positions and ultimately staying with the Center."
HB 5041 is currently on 2nd Reading awaiting further House action.
PRAY FOR UKRAINE
Illinois House Republicans Stand with the People of Ukraine. While Russian troops move into Ukraine, an act of war the likes of which has not been seen in Europe since 1939, House Republican Leader Jim Durkin has introduced legislation to send a message to the Ukrainian people that Illinois supports them and will not do business with these vicious warmongers.
"This morning, we woke up to shocking images crossing our TV screens. People in cities throughout Ukraine huddled in subways and shelters while explosions shake their cities as Russian soldiers begin an invasion of their homeland," said Durkin. "Today, we must send a strong signal to these people that we stand with them and support their sovereignty – that the State of Illinois is prepared to do what we can to help."
Durkin's legislation would require Illinois to divest of any pension funds in Russian companies and prohibit the state's treasury from holding any Russian assets.
Renewed contempt proceedings against DCFS
This week's court proceeding marked the fourth time in six weeks that a judge has held Director Marc Smith in contempt of court. Smith, an appointee of Gov. Pritzker, is the head of the Illinois Department of Children and Family Services (DCFS), the State agency with placement responsibilities over children and juveniles who need care. A series of laws and consent decrees place a hard mandate upon DCFS to provide adequate placements for all children assigned to its care. Each of these four contempt holdings is the results of a court finding that Smith and the Department have ignored these mandates with respect to at least one individual child or juvenile.
At the heart of the most recent contempt holding is the case of a 16-year-old girl.  A recent patient at a psychiatric hospital, the juvenile has multiple foster-care challenges and needs.  DCFS is required by law to find a stable foster care setting for this person, and the setting has to have multiple resources in place to meet her individualized patient requirements.  The Department's records, however, presented this week pursuant to an order of a Cook County juvenile court judge, showed the girl had no foster home and had been moved around 25 times since September.
Stay Connected!
My office in Marion is available to serve you by appointment or phone Monday through Friday 8:30 AM – 4:30 PM. You may reach my office any time at 618-440-5090 or by visiting RepSeverin.com/contact and sending me a message. You can correspond by mail with my office at 600 Halfway Road, Marion, IL 62959